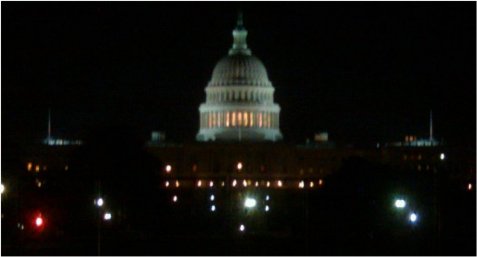 Last week, I had the privilege of of speaking to the Bolling Area Home Educators (BAHE), a group of military homeschoolers who live on the Joint Base Anacostia-Bolling near Washington, DC. In other words, I got the opportunity to speak to heroes and their families. These brave men and women sacrifice so much in order to keep up safe, and those who choose to homeschool their children sacrifice even more. The nature of military life often means one spouse is gone for extended periods of time, which means that the spouse who stays at home must carry the burdens of parenting and educating alone. In addition, homeschooling is made significantly easier when you have a consistent network of other homeschoolers in your area. Because our military heroes rarely stay in one location for more than a few years, a military homeschooler rarely has the consistent support network enjoyed by most other homeschoolers in the U.S.
The trip got off to a very military start, because a good friend of mine has his private pilot's license, and he agreed to fly me there in a Cessna Cutlass 172RG. Since we were flying into the DC area, there were all sorts of restrictions related to where we could fly, and he was actually given instructions on what to do if the fighter jets came to escort us out of a restricted area. Since there were so many restricted areas, I assumed we wouldn't see any actual military traffic. It turns out that I was wrong.
We were flying towards the Manassas Regional Airport at an altitude of 5,000 feet. There was a solid layer of white clouds at around 2,000 feet, well below where we were. As we were flying, air traffic control told us to be aware that there were two F/A-18 jets doing some maneuvers in our area at about 3,000 feet. We scanned the sky below us and sure enough, we got to see them flying around! Of course, they were flying so quickly that they were hard to follow for any length of time, but it was amazing to watch from our point of view!
Once the bird's-eye view of military maneuvers was over, we landed, and it was time to get a ground-level view of military life and homeschooling. Because the guest housing at Joint Base Anacostia-Bolling was full, we ended up staying in the guest quarters at Fort Belvoir, another military base in the D.C. area. It was very interesting to see life on the base from the inside.