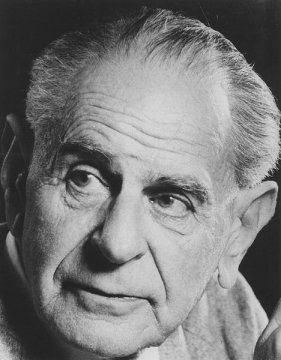 Dr. Hunter had a post on his blog a few days ago dealing with evolution and whether or not it could be falsified. As he states, falsification is an incredibly important part of science. Indeed, the great philosopher Sir Karl Popper pointed out that science cannot prove anything. Instead, the best science can do is pile up evidence to support a theory. The more evidence that supports the theory (and the less evidence that opposes the theory), the more reasonable it is to believe the theory. However, the theory can never be proven.
In Popper's view (and I agree with him), while you can never prove a scientific theory, you should be able to demonstrate it to be incorrect. In other words, a scientific theory should be falsifiable. There should be the possibility that some discovery would end up demonstrating that the theory is false. If a scientific theory can accommodate any data, it is not a scientific theory. This, of course, makes sense. If a theory is so plastic that it can be molded to fit any data, it is definitely not scientific.
Dr. Hunter says that evolution is not falsifiable because it is a negative argument. As he puts in in the post mentioned above:
Evolution is, and always has been, motivated by failures of creationism and design. If god did not design or create this world, then it must have evolved. Somehow. Evolutionists perform research to try to figure out how evolution could have happened, but it must have happened—that much they know. That is a metaphysical position, not a scientific position, based on a negative argument. It is not falsifiable.
While I agree with the last sentence in that quote, I don't agree with anything that comes before it.