U.S. News and World Report recently published an article entitled "Another Earth? Take a Look at Kepler 452-b." The headline was followed by this picture and caption: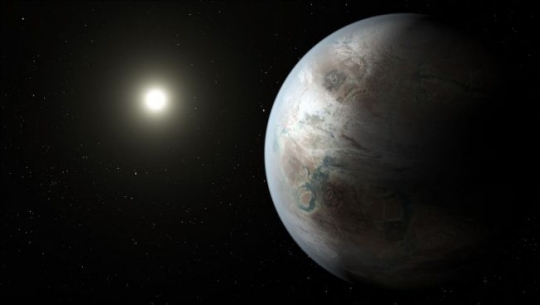 Now when you read that headline, look at the picture, and read the caption, what do you think? It seems to me that most people would think that the picture is an image of Kepler-452b. Unfortunately, it is not. Here the beginning of NASA's caption for the same image:
This artist's concept depicts one possible appearance of the planet Kepler-452b, the first near-Earth-size world to be found in the habitable zone of star that is similar to our sun.
Rather than being an image of Kepler-452b, then, this is just an artist's conception of what the planet might look like. Unfortunately, there is no indication of that in the U.S. News and World Report article. In fact, if you read the entire article, it gets worse. You get the impression that this newly-discovered planet is pretty much just like earth. Such thinking has led some people to call it "Earth 2.0" (see here, here, here, and here).
There's only one problem with all this hype. It just isn't true.