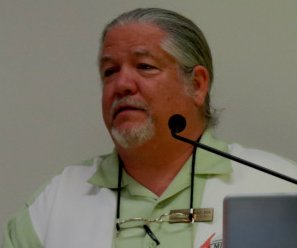 Last year, I discussed how Mark Armitage fell victim to the evolutionary Inquisiton. In July of last year, he published a paper in the peer-reviewed journal Acta Histochemica. In that paper, he reported finding soft tissue in a Triceratops fossil that is supposedly 65 million years old. Remarkably, the soft tissue was composed of tiny, fragile cellular structures which showed no evidence of being mineralized. In addition, there was no doubt that this tissue came from the Triceratops, as it has exactly the microscopic structure one would expect for bone tissue.
That was too much for the High Priests of Science. The Inquisition struck, and Armitage was fired from his position at California State University. Armitage himself commented on the post, indicating he was convinced that his firing was directly related to the paper and he would sue the university.
Today, I ran across an announcement from The Pacific Justice Institute indicating that he has filed the lawsuit. The announcement includes something Armitage mentioned in his comment – that a university official proclaimed:
We are not going to tolerate your religion in this department!
A staff attorney for the Pacific Justice Institute is quoted as saying:
It has become apparent that 'diversity' and 'intellectual curiosity,' so often touted as hallmarks of a university education, do not apply to those with a religious point of view.
That isn't news to me. It isn't news to a lot of other Christians who happen to be scientists, either. It will be interesting to see how this lawsuit progresses.