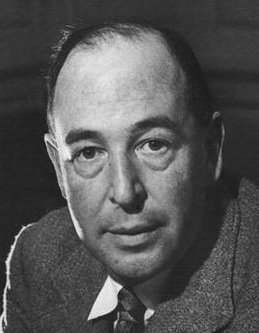 Perhaps it's the academic in me, but I am always bothered when I see a quote attributed to someone who never said or wrote it. The situation becomes even more frustrating when it is someone whose work I know well. I was scrolling through my Facebook feed this morning and saw the following:
You do not have a soul.
You are a soul.
You have a body.
-C.S. Lewis
While I appreciate the thought, it was not something C.S. Lewis ever wrote, and I can't find any record of anyone saying that he heard Lewis say that. In fact, the phrase was written several years before Lewis was born.
It can be found in a magazine called The British Friend, which was an important publication among Quakers in the United Kingdom. The author is discussing the way a Quaker should mourn the death of a loved one. To emphasize that the body is a temporary vessel but the soul is eternal, he states:1
"Never tell a child," said George Macdonald, "you have a soul. Teach him, you are a soul; you have a body." As we learn to think of things always in this order, that the body is but the temporary clothing of the soul, our views of death and the unbefittingness of customary mourning will approximate to those of Friends of earlier generations.
Since the author attributes this quote to George Macdonald, a minister Lewis respected and admired, you might say that perhaps C.S. Lewis said this in a lecture, quoting George Macdonald. That could be true, but I seriously doubt the Oxford Don would do that without giving proper attribution!
REFERENCE
1. W. H. F. A., "Be Not Entangled Again in a Yoke of Bondage," The British Friend July 5, 1892, p. 157.
Return to Text