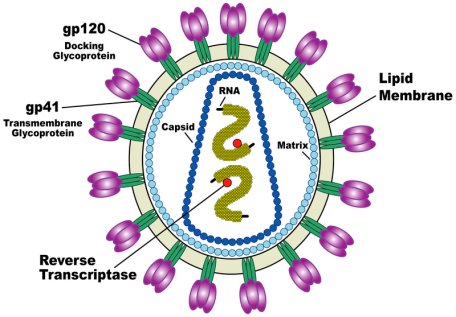 Dr. Peer Terborg has an incredible series of articles on genetics and the design of life over at Creation Ministries International's website. The ones to which I refer begin with "Evidence for the design of life…" While I plan to write about many of the major concepts discussed in these articles, I want to start with sort of a "sidelight" that appears in part 3 of his series.
Not too long ago, I wrote about the fact that evolution (in the 'goo to you' sense) is, at best, an unconfirmed hypothesis. A commenter, Grant C, tried to convince me that it is something more by offering several lines of evidence for evolution. Of course, I attempted to educate Grant on what the evidence really meant, but after only a few exchanges, he stopped responding.
One of his major lines of evidence for evolution was endogenous retroviral insertions (ERVs) in the genomes of primates. If you don't know what ERVs are, you need to first learn what a retrovirus is.