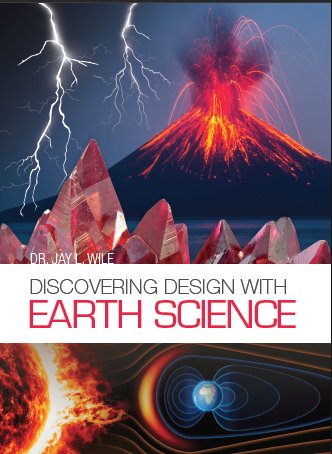 My latest book is now at the printer and should be ready in June. You can see the course description at my publisher's website, and if you click on "Product Resources," you can find the table of contents, the first chapter, the list of lab supplies, an overview of the experiments, and the scope and sequence. If you are interested, you can get on the waiting list to be notified as soon as it is available for purchase. I have already posted a couple of excerpts from the book, but here is another. It comes from the introduction:
You have lived on the earth all your life, but you probably don't know very much about it. As a child, you probably enjoyed digging in the dirt. But what is dirt? How is it different from rocks? How are rocks different from fossils and gems, which are usually found in rocks? You have sometimes enjoyed the weather and sometimes complained about it. But what makes the different kinds of weather you have experienced? You generally get up after the sun rises, and you have probably gazed at the stars after the sun has set. But what makes the sun rise and set? What are the stars? You will find the answers to these questions through a study of earth science, which is what I will cover in this book.
The earth is a marvel of design and complexity, because God made it. Psalm 24:1 tells us, "The earth is the Lord's, and all it contains, The world, and those who dwell in it." Psalm 111:2 also tells us, "Great are the works of the Lord; They are studied by all who delight in them." I am sure that there have been times you have been delighted by the earth. I know that every time I sit on a beach or scuba dive in the ocean, I am delighted. The same thing happens when I gaze at a beautiful mountain or see constellations of stars in the night sky. Because I have been so delighted by the earth, I want to study it. I hope that this course makes you take even more delight in this planet that you call home, and I hope that it encourages you to continue studying the earth, even once you are finished with this book.