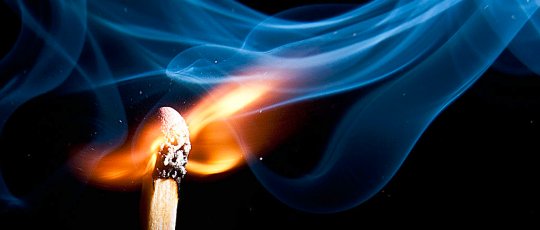 Nearly two years ago, I announced that I was going to teach a one-semester course at Anderson University. It's one of the few Christian Universities that I am willing to teach at, because it doesn't have a long list of doctrinal beliefs to which you have to agree. Instead, it seems to understand that the quest for truth is important and cannot be hindered by one specific interpretation of the Scriptures that has been developed by fallible people. Instead, if we are to learn the truth, we must honestly search the Scriptures, honestly study God's creation, and honestly explore the various ideas that have emerged throughout the history of Christendom.
It was the first time in 19 years that I had taught a complete, semester-long college course, and I posted a few articles about my experience. I had a great time, and I decided that I wanted to do it again at some point in the future. Because I had some book deadlines with which to contend, however, I couldn't do that right away. Now that my book deadlines have slowed down a bit, I have decided to go back to the college classroom once again.
This fall, I will be teaching thermodynamics at Anderson University. It is an upper-level course, typically taken by juniors. I use some aspects of thermodynamics in my research as a nuclear chemist, and it is actually one of my favorite topics to teach. As a result, I am really looking forward to it!
Thermodynamics is interesting for many, many reasons. It's intensely mathematical, requires very precise thinking, and helps us understand a great deal about how Creation works. It also has some implications beyond physics and chemistry. For example, thermodynamics led to an enormous shift in the scientific consensus regarding the nature of the universe. For most of human history, the scientific consensus was that the universe is eternal: it has always existed and will always exist. We now know that's incorrect. The universe had a beginning and will have an end, and thermodynamics was the first field to demonstrate this.
It's all thanks to Rudolf Clausius, who formulated the Second Law of Thermodynamics back in 1850. He showed mathematically that while the total energy content of the universe stays the same (because of the First Law of Thermodynamics), the amount of energy in the universe that is available to do work is constantly decreasing. As a result, the universe will eventually reach a point at which there is lots and lots of energy, but hardly any of it is available to be used. He called this situation a state of maximum entropy and wrote:1
The more the universe approaches this limiting condition in which the entropy is maximum, the more do the occasions of further change diminish; and supposing this condition to be at last completely attained, no further change could evermore take place, and the universe would be in a state of unchanging death.
Of course, if the amount of energy in the universe that is available to do work decreases over time, think about what happens if you go backwards in time. The amount of energy available to do work increases. At some time in the past, however, it would reach the point where the amount of available energy equals the total energy of the universe. At that point, you can't go back any further, so the Second Law of Thermodynamics not only tells us that the universe will end, but it also tells us that the universe had a beginning. British philosopher William Jevons put it this way:2
Now the theory of heat places us in the dilemma either of believing in Creation at an assignable date in the past, or else of supposing that some inexplicable change in the working of natural laws then took place.
Of course, the Bible always said that the universe had a beginning. It just took thermodynamics to convince the scientific community that the Bible is correct on that point.
REFERENCES
1. Ruldolf Clausius, "On the Second Fundamental Theorem of the Mechanical Theory of Heat," Philosophical Magazine and Journal of Science, 35(4):419, 1868
Return to Text
2. William Stanley Jevons, The Principles of Science: A Treatise on Logic and Scientific Method, Volume II, MacMillan and Company 1874, p. 439
Return to Text