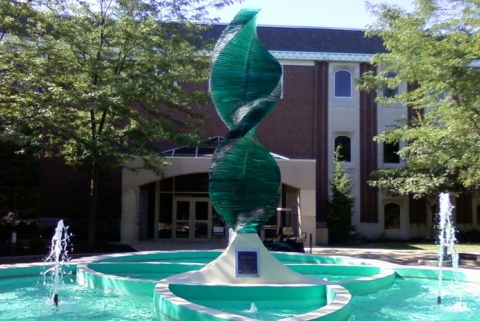 No, I am not going to earn another degree. You can't teach this old dog any new tricks. However, for the first time since 1995, I will be teaching a college chemistry class. I have to admit that I am a bit nervous about it, simply because it has been so long. Of course, I am also excited about it for exactly the same reason. While I truly enjoy interacting with students over the internet, it will be fun to go back to the classroom and interact with students who are right there in front of me!
It's not that I never get to interact with students in that way. After all, I travel to all sorts of homeschool conventions where I get to interact with lots of students and parents. Indeed, one of my favorite convention experiences was a session where I did nothing but answer student questions. In addition, I have been a guest lecturer at many universities, both in the U.S. and other countries. However, it has been nearly 20 years since I spent an entire semester teaching one group of students.
Whose students will be subjected to my presence for an entire semester? The science majors at Anderson University, about which I have written before (here and here). It is one of the few Christian universities at which I would be comfortable teaching, because it doesn't have a long list of beliefs to which its professors must subscribe. Instead, it takes the mission of a university seriously – to tackle tough questions in as open-minded a way as possible.
I have added a new blog category called "College Chemistry," in the hopes that I can write about my experiences over the course of this semester. I really have no idea whether or not I'll actually do that. I'll just have to see how it goes. As a final note, this doesn't mean I am making a change in my career's focus. I believe God has called me to work with homeschoolers, and I will continue to write and speak for them. This is (most likely) a one-time thing. It fills a one-time need that Anderson University currently has.