Not long ago, I wrote about Answers in Genesis severely mischaracterizing Dr. Todd Wood because he refuses to agree with them on certain points related to evolution. One big problem they have is that Dr. Wood exercises faith. Dr. Wood claims that there are "gobs and gobs" of evidence for evolution (in the flagellate-to-philosopher sense), but he knows it's not true because of his faith. Strangely enough, Answers in Genesis says that Dr. Wood's faith is not enough. He must believe based on evidence.
Well, imagine my surprise when I saw one of their recent Facebook posts: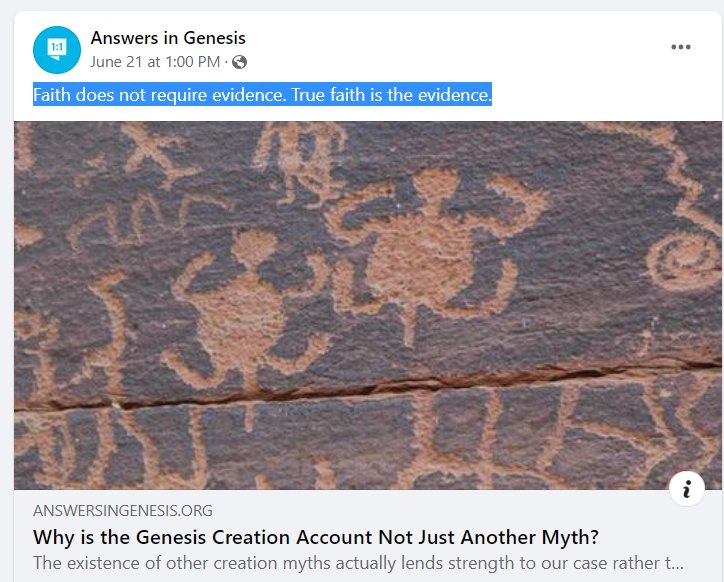 Notice the statement I highlighted. Based on Answers in Genesis's own assertion, Dr. Wood's reason for being a young-earth creationist is enough.
I wonder if the person who wrote that statement for Answers in Genesis's Facebook post will be given the same terrible treatment as Dr. Wood. I doubt it.