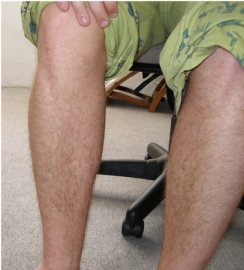 One of the many reasons scientists are rejecting the hypothesis of evolution (see here and here, for example) is that many of its predictions have been falsified (see here, here, here, and here for even more examples). The more we learn about the world around us, the more clear it is that the predictions of the evolutionary hypothesis just don't work. This is probably most apparent when it comes to "vestigial organs," biological structures that are supposed to serve no real purpose; they are simply leftover vestiges of the evolutionary process. As Darwin himself said, they are like the silent letters of a word. They don't serve a purpose in the word, but they do tell us about the word's origin.
I have written about vestigial structures many times before (here, here, here, here, here, here, and here) because they are so popular among evolutionists. However, as the data clearly show, the evolutionists are simply wrong about them, and the more research that is done, the more clear it becomes. The latest example is human body hair. This has always been a favorite among evolutionists. Here are two evolutionary descriptions of human body hair. The first comes from a book specifically designed to help the struggling evolutionist in his attempt to convince people that his hypothesis has scientific merit.1
Humans, like all other organisms, are living museums, full of useless parts that are remnants of and lessons about our evolutionary histories (Chapter 6). Humans have more than 100 non-molecular vestigial structures. For example, our body hair has no known function.
The second comes from a textbook2
Body hair is another functionless human trait. It seems to be an evolutionary relic of the fur that kept our distant ancestors warm (and that still warms our closest evolutionary relatives, the great apes).
As is the case with most evolutionary ideas, serious scientific research has shown that such statements are simply wrong.
Many people are surprised to learn that they are actually a walking ecosystem. Your body is home to roughly ten times as many bacterial cells as human cells. There are also fungal cells, but they have not been nearly as well characterized as the bacterial cells. While this might sound gross, it is actually a good thing. These bacteria are so "thankful" for the food and housing you are providing for them that they "pay you back" by doing all sorts of important tasks for you. Some make chemicals that you cannot make for yourself, some help you to digest your food, and some help you fight off infection. Without them, you would not be nearly as healthy as you are today.
As time has gone on, this community of microorganisms (collectively called the human microbiome) has become an object of intense scrutiny. In 2011, a review paper was published in Nature Reviews Microbiology about the human skin microbiome, surveying what was known at the time. One thing it noted was that the different parts of the skin provide different habitats for different microorganisms. For example, the microorganism population that resides in a hair follicle is different from the population that resides in a sebaceous gland.3 As a web review of the article says:
The folds, follicles and tiny oil-producing glands on the skin's surface create a multitude of diverse habitats, each with its own community of microbes.
In other words, for a person to have a complete microbiome, he or she must have all the habitats that the skin microorganisms need, including hair follicles.
Why is it important to have a complete microbiome? A paper was recently published in the journal Science that gives a partial answer. The authors studied mice that had been raised in germ-free conditions. They looked at how these mice (which had no microbiome) and normal mice (which had a complete microbiome) reacted to a specific skin infection. When the infecting agent (Leishmania major) was introduced to both groups of mice, they all produced a specific kind of cell (called a T-cell) to fight the infection. However, the activity of the T-cells in the germ-free mice was not nearly as effective as that of the T-cells in the normal mice.
To make sure that it was the actual skin microbiome that caused the difference in the response between the two groups, the authors did two things. First, they gave the normal mice oral antibiotics to kill all the microorganisms in their intestines. Since the intestinal microbiome is known to aid the immune response, it was possible that the intestinal microbiome was the reason the normal mice produced more effective T-cells. However, they found that the normal mice still produced effective T-cells against the infection, even without intestinal microorganisms.
Second, they added a single species of bacterium that is found on human skin (Staphylococcus epidermidis) to the "germ-free" mice. When they did that, the germ-free mice started producing effective T-cells. Here is what the authors conclude:4
Altogether, our work proposes that resident [microorganiams] are necessary for optimal skin immune fitness…Understanding the role of the skin microbiota in maintaining tissue function is not only of primary importance for human health, but will also lead to the development of more rational tissue specific adjuvants and vaccine approaches.
Note that, according to these researchers, understanding how the microorganisms (microbiota) maintain tissue function is of primary importance to human health. So in order to be healthy, you need to have a good microbiome. However, to have a good microbiome, you must have all the habitats that the microorganisms need in order to maintain strong populations. This includes hair follicles. Rather than being useless, then, hair is critically important to maintaining skin health, as its follicles provide a necessary environment for certain members of the skin microbiome.
Now the importance of this research goes beyond demonstrating that yet another evolutionary prediction has been falsified. It even goes beyond the author's suggestion of producing better products to promote skin health and fight off infection. To me, it provides possible insight into the pre-Fall role of certain microorganisms. Creationists have proposed that microorganisms (and even viruses) were initially created as a link between macroorganisms and the environment. They were designed to allow the macroorganisms access to the chemical richness of their surroundings. It makes sense that in a post-Fall world, the skin microbiome, which was likely associated with drawing beneficial chemicals from the environment, would change to becoming a support system against infection.
As we learn more about the specific interactions that take place between an organism's microbiome and its own cells, we might be able to better understand how the microbiome was (and probably still is) able to perform its pre-Fall role.
REFERENCES
1. Sehoya Cotner and Randy Moore, Arguing for Evolution: An Encyclopedia for Understanding Science, Greenwood 2011, p. 193.
Return to Text
2. Gerald Audesirk, Teresa Audesirk and Bruce E. Byers, Biology: Life on Earth with Physiology (8th Edition), Benjamin Cummings 2007, p. 292.
Return to Text
3. Elizabeth A. Grice and Julia A. Segre, "The skin microbiome", Nature Reviews Microbiology 9:244-253, 2011.
Return to Text
4. Shruti Naik et. al, "Compartmentalized Control of Skin Immunity by Resident Commensals", Science DOI: 10.1126/science.1225152, 2012.
Return to Text