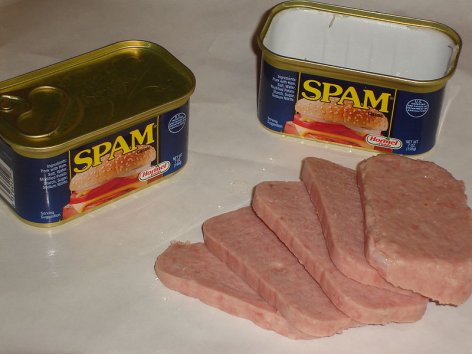 As anyone who has a blog knows, one of the nuisances associated with blogging is the spammers. They have automated programs that find blogs and then leave "comments" that essentially advertise something. Of course, most bloggers use some sort of anti-spam software to keep the spammers at bay, but no such software is perfect. The software I use, Akismet, is pretty good, but every once in a while, it misidentifies a real comment as spam. Since I don't want to lose any real comments, I go through the spam folder from time to time.
It's usually not a big deal. Spams have a pattern to them, so I can usually get through 50 spams in just a few minutes. For example, most of them are short, and they say things like:
yes your portal incomparable ac, (link to the site being advertised)

wow that site class ap, (link to the site being advertised)

whant to say this board class gx, (link to the site being advertised)

wanna say it's site peerless hs, (link to the site being advertised)
Well, yesterday I was going through my spam folder and saw something that didn't fit the pattern. Here's what it said:
HELP! I'm currently being held prisoner by the Russian mafia (link) and being forced to post spam comments on blogs and forums! If you don't approve this they will kill me. (link) They're coming back now. Please send help!
HELP! (link)
I think spammers are probably the lowest form of life, or at least they are giving politicians a good run for that position. Nevertheless, I think I could come to like the spammer who thought up that one!