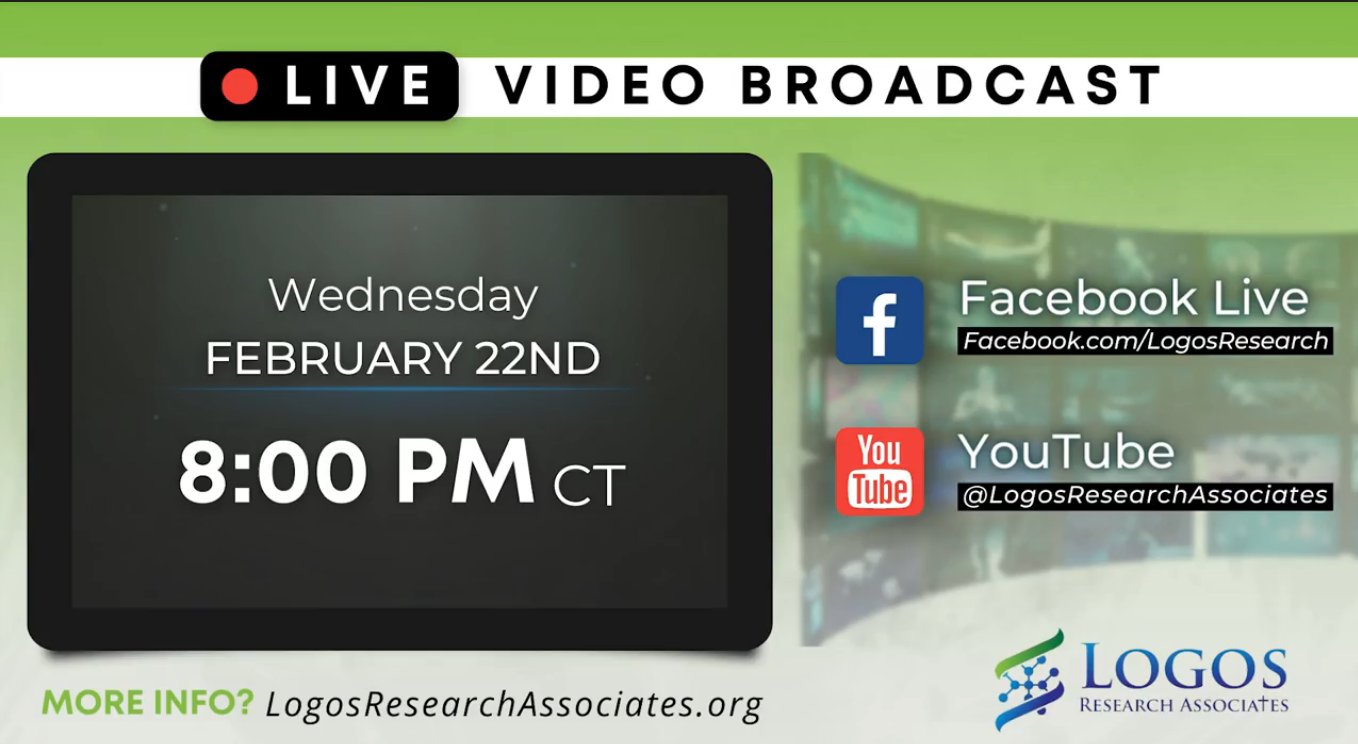 I know I haven't posted anything since September, but that's because this has been a very busy academic year for me. I hope to get back to regular posting by the end of May, but I wanted to let my readers know about a video series that is being produced by Logos Research Associates. It promises to convey cutting edge scientific evidence for the creation account. The director of the organization, Dr. John Sanford, is one of the most gifted scientists with whom I have ever worked, and he is also one of the most genuine Christian men I know. Since he and many of the associates are actively doing original scientific research related to creation, I am sure there will be a lot of awesome information shared throughout the series.
The first presentation is scheduled for February 22, 2023 at 9:00 PM Eastern (8:00 PM Central). It will present the big picture and the relevance of creation apologetics, setting the stage for the series of talks that will follow.
You can watch a promotional video for this presentation here.
If you would like to attend, registration is required, but it is free.