The trip to Milford Sound was amazing, but it was a really full day. So our next day was just a quiet, relaxing day. Kathleen went into town, and I went fishing on the lake. I actually caught a nice rainbow trout.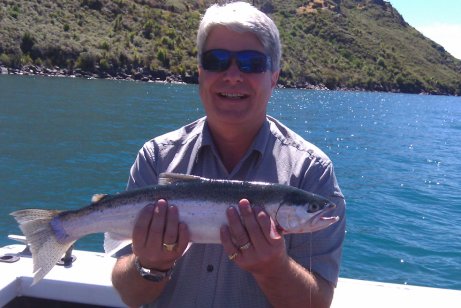 The next day, we decided to explore the wineries in this area. While the Hawke's Bay area is probably the best wine-making region in New Zealand, the area surrounding Queenstown actually produces an amazing Pinot Noir grape. It is smaller than the typical Pinot Noir grape, which makes the wine more robust. One of the wineries ages their Pinot Noir in a cave: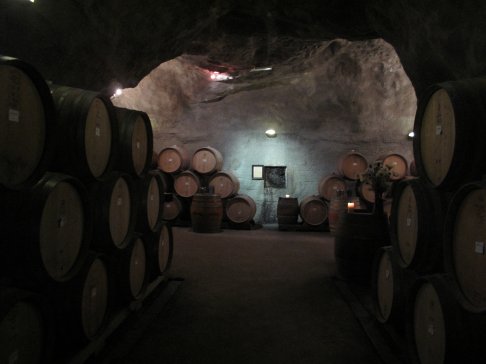 We actually got to chat with the owner and winemaker at Valli winery. He has vineyards in several different valleys in the area, and he let us taste the Pinot Noir wines made from each valley. Each valley had its own, unique taste. It was quite interesting. My personal favorite was the one from the Waitaki Valley, because it had a robust taste and a nice, long finish.
We then went to Dunedin, which was quite a surprise. It was formed by volcanic activity, and the mix of volcanic mountains and the ocean was stunning.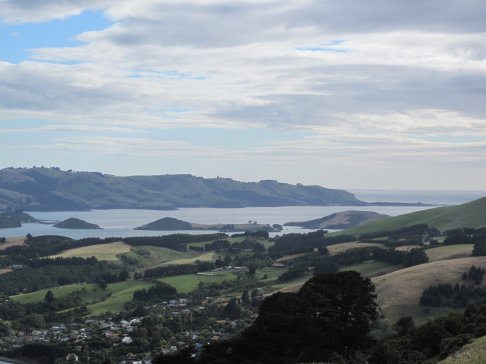 The main reason we went there was to see one of the few albatross colonies that is on inhabited soil. We were there during the time the parents were raising the chicks, and it was precious.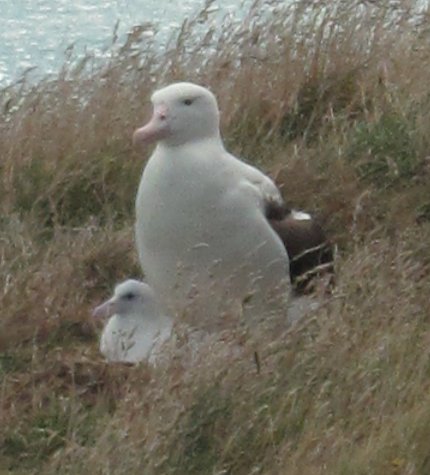 Of course, the amazing thing is to see them fly. They spend most of the lives on or above the ocean, and they are well-designed for such a life. They expend little energy flying, as they are adept gliders.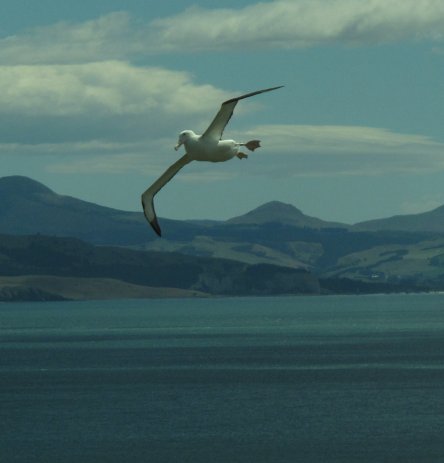 They apparently sleep while gliding, because if they were to always sleep while floating on top of the ocean, they would be at risk from predators. While scientists aren't sure how they do it (or how much of their sleep is done that way), it is assumed that like dolphins, they can "turn off" half their nervous system while the other half stays active. Thus, their bodies probably sleep in sections.
We also went to see the yellow-eyed penguins, which have a colony in that area of the country as well. The young were almost out of their baby feathers, and many of the adults were in the process of molting. We got to get very close to several of them, even though they are wild.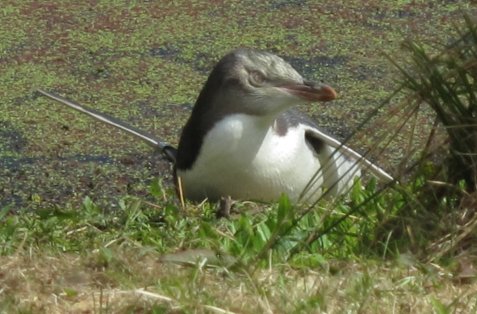 We then boarded a boat that took us out into the harbor. From there, we saw a lot of albatross gliding around, and we also saw New Zealand fur seals. This is a picture of a young pup.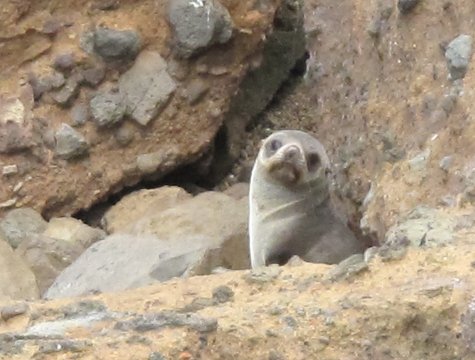 There was a lot of wildlife on the shores around the harbor. One exciting thing we saw was a Fiordland Crested Penguin, which is rather unusual for the Dunedin area. Here he (or she) is among some fur seals.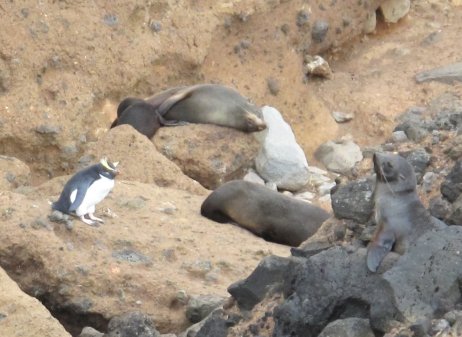 Sadly, we are coming to the end of our stay. We are now in Christchurch, which is our last stop before home.