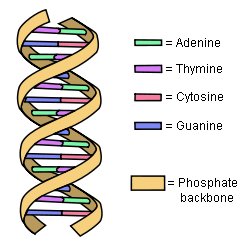 In 2001, the initial sequence of the human genome was published.1 Not only did it represent a triumph in biochemical research, it allowed us to examine human genetics in a way that had never been possible before. For the first time, we had a complete "map" of all the DNA in the nucleus of a human cell. Unfortunately, while the map was reasonably complete, scientists' understanding of that map was not. Despite the fact that scientists had a really good idea of what was in human DNA, they didn't have a good idea of how human cells actually used that material.
In fact, there were many scientists who thought that most of the contents of DNA is not really used at all. Indeed, when the project to sequence the human genome was first getting started, there were those who thought it would be senseless to sequence all the DNA in a human being. After all, it was clear to them that most of a person's DNA is useless. In 1989, for example, New Scientist ran an article about what it called "the project to map the human genome." In that article, the views of Dr. Sydney Brenner were brought up. As the director of the Molecular Genetics Unit of Britain's Medical Research Council, he was considered an expert on human genetics. The article states:2
He argues that it is necessary to sequence only 2 percent the human genome: the part that contains coded information. The rest of the human genome, Brenner maintains, is junk. (emphasis mine)
This surprising view was probably the dominant view of scientists during the 1980s and 1990s. Indeed, the article represents the idea that the rest of the human genome might be worth sequencing as being the position of only "some scientists."
Now why would scientists think that most of the human genome is junk? Because of evolutionary reasoning. As Dr. Susumu Ohno (the scientist who coined the term "junk DNA") said about one set of DNA segments:3
Our view is that they are the remains of nature's experiments which failed. The earth is strewn with fossil remains of extinct species; is it a wonder that our genome too is filled with the remains of extinct genes?
Indeed, evolutionists have for quite some time presented the concept of "junk DNA" as evidence for evolution and against creation. In his book, Inside the Human Genome: A Case for Non-Intelligent Design, Dr. John C. Advise says:4
…the vast majority of human DNA exists not as functional gene regions of any sort but, instead, consists of various classes of repetitive DNA sequences, including the decomposing corpses of deceased structural genes…To the best of current knowledge, many if not most of these repetitive elements contribute not one iota to a person's well-being. They are well-documented, however, to contribute to many health disorders.
His point, of course, is that you would expect a genome full of junk in an evolutionary framework, but you would not expect it if the genome had been designed by a Creator. I couldn't agree more. If evolution produced the genome, you would expect it to contain a whole lot of junk. If the genome had been designed by a loving, powerful Creator, however, it would not. Well…scientists have made a giant leap forward in understanding the human genome, and they have found that the evolutionary expectation is utterly wrong, and the creationist expectation has (once again) been confirmed by the data.
The leap began back in 2003, when scientists started a project called the Encyclopedia of DNA Elements (ENCODE).5 Their goal was to use the sequence of the human genome as a map so that they could discover and define the functional elements of human DNA. Back in 2007, they published their preliminary report, based on only 1% of the human genome. In that report, they found that the vast majority of the portion of the genome they studied was used by the cell.6 Now they have published a much more complete analysis, and the results are very surprising, at least to evolutionists!
In a coordinated release of 30 peer-reviewed papers in several different scientific journals, the ENCODE project detailed 1,640 distinct sets of data that cover 147 different types of human cells. In these data sets, the researchers looked for elements in the DNA that participated in one of five known functions. The first is protein coding. DNA is a storehouse of "recipes" for the cell. It tells the cell how to make the proteins that it needs to make. Those recipes are called "genes," and they represent the most obvious functional element of DNA.
However, protein coding is not the only useful function in which a segment of DNA can participate. Another is transcription. In order for a cell to use the information in DNA, it must first be copied by a molecule called RNA. The process by which it is copied is called "transcription," and it represents a major investment of energy and resources. While all protein coding segments of DNA are transcribed, many segments of DNA that are not used as recipes for proteins are also transcribed. For example, there are DNA segments called "introns." They do not code for proteins, but their transcription makes it possible for DNA to store information significantly more efficiently than it otherwise could (see here and here for why this is the case). In the end, then, if a segment of DNA is transcribed, it is probably useful. Otherwise, the cell would not waste energy and resources on it.
In addition to protein-coding segments and transcribed segments, other segments of DNA are involved in regulation. For example, there are certain proteins called "transcription factors." These proteins regulate transcription by attaching (binding) to certain regions on the DNA molecule. Those regions are called transcription-factor-binding sites. Without them, the cell would not be able to regulate the production of proteins nearly as efficiently as it does now. In the same vein, there are certain segments of DNA to which a chemical unit known as a "methyl group" can attach. This process, called "methylation," reduces how much a cell uses a specific gene, so it is also an important way the cell regulates protein production. The sites to which methyl groups bind are called DNA methylation sites, and they represent yet another way a segment of DNA can be used.
Finally, DNA doesn't just lie around in the nucleus. It is actually packaged in an amazingly efficient way by being wrapped around little balls of protein. This incredible complex of proteins and DNA is called "chromatin," and the structure of the chromatin is very important in determining how quickly DNA can be read and used. Because of this, there are certain segments of DNA that contribute to the chromatin structure. Obviously, these are also functional elements of the genome.
In the end, then, ENCODE set out to determine what percentage of the genome was involved in one of these five functions (protein coding, transcription, transcription-factor binding, methylation, and chromatin structure). Here's what was found:7
Accounting for all these elements, a surprisingly large amount of the human genome, 80.4%, is covered by at least one ENCODE-identified element…
In other words, contrary to Dr. Advise's claims, the vast majority of the human genome does, indeed, have function. This goes squarely against the expectations of most evolutionists. In fact, the idea that the genome of any "higher" organism contains mostly useless DNA is so ingrained in evolutionary thinking that the "gold standard" computer program which simulates evolution, Avida, requires that 85% of the simulated organism's instruction code (in other words, its DNA) starts out as useless.8
This is why the paper says the amount of functional DNA in the human genome is "surprisingly large." Evolutionists didn't expect that much functional DNA in any highly-evolved organism, much less a human being. However, creationists have always predicted that the vast majority of human DNA will be shown to be functional. In fact, to a creationist, 80.4% seems rather low. That's not a problem, though, because while the ENCODE project's data set is massive, it is not complete. For example, they looked at "only" 147 different cell types. The human body has a few thousand different cell types, so most likely, functions will be found for the vast majority of the other 19.6% of the human genome. Indeed, according to the project's Lead Analysis Coordinator, Dr. Ewan Birney:
It's likely that 80 percent will go to 100 percent…We don't really have any large chunks of redundant DNA. This metaphor of junk isn't that useful.
So in the end, 80.4% functionality is a lower limit. That's not at all surprising…if you are a creationist. The more we learn about DNA, the more the creationist view is vindicated, and the more untenable the evolutionary view becomes.
REFERENCES
1. International Human Genome Sequencing Consortium, "Initial sequencing and analysis of the human genome," Nature 409: 860–921, 2001
Return to Text
2. Sharon Kingman, "Buried Treasure in Human Genes," New Scientist July 8, 1989, p. 36
Return to Text
3. Susumu Ohno, "So Much 'Junk' DNA in Our Genome," Evolution of Genetic Systems, Brookhaven symposia in biology, 23:366-370, 1972.
Return to Text
4. John C. Advise, Inside the Human Genome: A Case for Non-Intelligent Design, Oxford University Press 2010, p. 107.
Return to Text
5. The ENCODE Project Consortium, "A User's Guide to the Encyclopedia of DNA Elements (ENCODE)," PLoS Biology April;9(4): e1001046, 2011.
Return to Text
6. The ENCODE Project Consortium, "Identification and analysis of functional elements in 1% of the human genome by the ENCODE pilot project," Nature 447:799-816, 2007.
Return to Text
7. The ENCODE Project Consortium, "An integrated encyclopedia of DNA elements in the human genome," Nature 489:57-74, 2012. (Available online)
Return to Text
8. Chase W Nelson and John C Sanford, "The effects of low-impact mutations in digital organisms," Theoretical Biology and Medical Modeling, 8:9, 2011 (Available online)
Return to Text