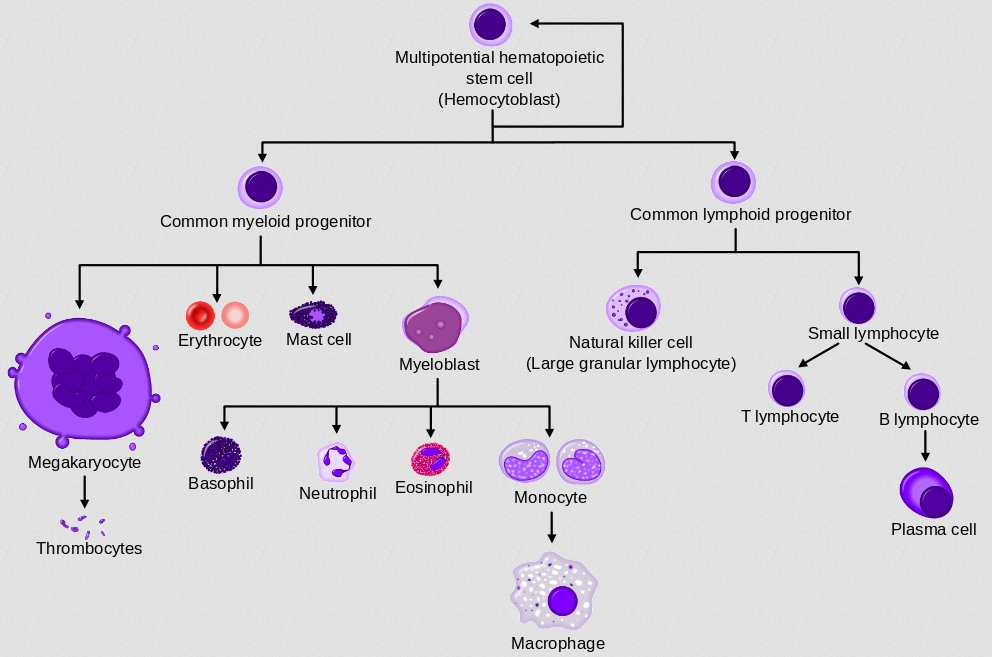 In a 2003 speech, John Kerry complained about the Bush administration, saying:
Nothing illustrates this administration's anti-science attitude better than George Bush's cynical decision to limit research on embryonic stem cells.
During the heat of the "stem cell wars," this was a common refrain. Life-saving treatments could be produced with embryonic stem cells, and anyone who questioned whether or not it was morally acceptable to destroy one life in order to experiment with saving another was "anti-science." Never mind that there are stem cells in everyone's body, commonly called adult stem cells, and those stem cells also have the potential to cure illnesses. Everyone "knew" that using embryonic stem cells would be better.
What's the difference between embryonic stem cells and adult stems cells? Well, most of the cells in your body have specific tasks. Your skin cells perform one set of tasks, while your muscle cells perform another set of tasks, your liver cells another set of tasks, etc., etc. These cells have all "specialized" so they can perform their tasks efficiently. A stem cell, by contrast, is a cell that hasn't yet "specialized." It can develop into many different cells, depending on your body's needs.
Embryonic stem cells end up developing into all the cells that make up the body, so they are thought to be very, very flexible when it comes to what they can develop into. However, to get those stem cells, you have to kill the embryo. Adult stem cells, on the other hand have already specialized to some degree. For example, the drawing at the top of this post shows how an adult stem cell found in bone marrow can develop into various different blood cells. While that shows some serious flexibility, bone marrow stem cells don't normally develop into wildly different cells, like skin cells. As a result, it is thought that adult stem cells aren't as flexible as embryonic stem cells. On the positive side, however, you don't have to kill anything to get adult stem cells.
The scientific question, then, boils down to this: "Is it worth working with stem cells that might not be as flexible as embryonic stem cells in order to avoid killing human embryos?" Those who answered that question with a "yes" have been routinely labelled "anti-science." However, now that we are 13 years past Mr. Kerry's speech, we can see that adult stem cells have, in fact, demonstrated success in treating a wide variety of illnesses. Obviously, a lot more research has to be done, and none of these treatments are standard or routine yet. Nevertheless, it is now clear that if there is a limit to the abilities of adult stem cells when it comes to treating illnesses, we haven't reached it yet.
That brings me to the reason I am writing this article. Over the past few days, I have seen two more examples of adult stem cells successfully treating illnesses. The first example appears in JAMA Neurology, a specialized publication of the Journal of the American Medical Association. This study dealt with the treatment of myasthenia gravis, a degenerative neuromuscular disorder that can be life-threatening. The authors of the study followed 7 patients that were treated with stem cells from their own bone marrow, and all of them achieved stable remission and were freed from ongoing myasthenia gravis therapy!1
Now, of course, this is a small study, and while some patients were followed for 13 years, others were followed for only 2.5 years. In addition, the authors note that specialized patient care is necessary for this treatment to be effective. As a result, they only recommend it for institutions that have experience treating patients with myasthenia gravis. Nevertheless, it at least shows the potential of using a patient's own adult stem cells to treat a neuromuscular disorder.
The other study isn't as groundbreaking, but it does provide new insights into the use of adult stem cells to treat heart failure. The authors reported on a randomized, double-blind, placebo-controlled study of end-stage patients with serious heart failure. The only hope such patients have is for a heart transplant. Since that wasn't possible for these patients, they agreed to be part of a study that examined the efficacy of treating their heart failure with (once again) stem cells from their own bone marrow. The procedure typically took only two hours, and most patients were released from the hospital the day after the procedure was done.
After 12 months, those who received the treatment were 37% less likely to have been taken to a hospital and 50% less likely to die than those who received a placebo.2 While those numbers aren't as wonderful as the numbers in the myasthenia gravis study, they are significant. In addition, the study was the largest ever done on this kind of treatment. Thus, it clearly shows that patients who need a heart transplant have at least one other option, thanks to adult stem cells.
Far from being anti-science, then, caution about using embryonic stem cells is scientifically reasonable. Adult stem cells have shown quite a lot of promise, and they avoid the moral problems associated with killing embryos.
REFERENCES
1. Adam Bryant, et. al., "Myasthenia Gravis Treated With Autologous Hematopoietic Stem Cell Transplantation," JAMA Neurology, 2016, doi:10.1001/jamaneurol.2016.0113
Return to Text
2. Dr. Amit N Patel, et. al., "Ixmyelocel-T for patients with ischaemic heart failure: a prospective randomised double-blind trial," The Lancet, 2016, doi:10.1016/S0140-6736(16)30137-4
Return to Text