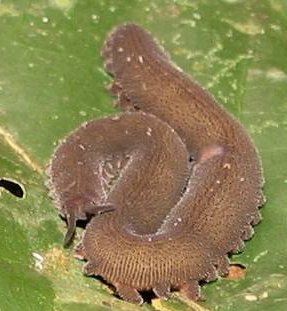 As a chemist, I have always loved slime. There are so many different kinds of slime and so many different ways to make it! For example, you can make slime at home using glue, water, and borax. You can also make it using water, cornstarch, and some heat. Both slimes are different, and they both bring out the kid in me. Chemistry really can produce great stuff! Of course, nature does a far better job at chemistry than even the best of today's chemists. Indeed, the best chemists in the most sophisticated chemistry labs on earth cannot begin to make many of the sophisticated chemicals that a "simple" bacterium makes every day!
There is an obvious reason for this, of course. While chemistry has developed over thousands of years and was guided by some incredibly intelligent people, nature was made by God. As a result, you expect nature to be filled with things that put the most amazing achievements of chemistry (and science in general) to shame. Of course, that's exactly what you find. From the best possible design for the vertebrate eye to the lightning-fast chameleon tongue, nature's designs are significantly better than anything human science can produce. Indeed, world-renowned atheist Antony Flew had to give up his atheistic faith specifically because of the amazing design he saw in nature.
Well, it turns out that even some of nature's slime is amazing!
A velvet worm looks like a velvet-covered slug with short, fat legs. It is a carnivore and has a very interesting means of catching prey. It has two antennae that are very sensitive to smell. Once a velvet worm catches the scent of possible prey, it follows the smell until it gets within 30 or so centimeters of the unfortunate creature. Then, it squirts slime from turrets on either side of its mouth. The slime covers the creature, and then it quickly turns into a net of sticky threads that holds the prey until the worm can amble over to it and inject poisonous saliva into the prey to kill it and begin the digestion process.
Now that might sound really gross, but it involves some pretty stunning chemistry. When the slime leaves the velvet worm's turrets, it is just slime. However, when it hits the prey, it quickly turns into a net of sticky threads. For many years, scientists couldn't even understand how this happens, much less figure out how to make such interesting slime. Well, even though we still can't come close to making anything like the velvet worm's amazing slime, we now at least understand how the process works.
Victoria S. Haritos and colleagues recently published the results of an in-depth analysis of velvet worm slime in the Proceedings of the Royal Society B.1 In that study, they looked at the genes that were active in the glands that make the slime, and they matched those genes to proteins that are actually found in the slime. They showed that there are three categories of "active ingredients" in the slime. Two of them appear in small concentrations and are thought to be antiviral and antibacterial agents used to make the prey fit to eat.
The last category of active ingredient is the one that makes the slime so cool. It is a collection of long proteins that are in various disordered shapes. As a result, when mixed with water, they simply form goo. Goo is nice to shoot, but it isn't really effective at holding prey. This isn't a problem, however, because the proteins are capable of forming very orderly shapes, as long as there is not a lot of water present. Well, the very act of traveling through the air causes the goo to lose water due to evaporation, and then when the goo spreads out on its target, it loses even more water to evaporation. As a result, the long proteins transform from a disordered mess to a highly-structured series of fibers, which hold the prey quite effectively. Haritos and colleagues figured out that the proteins can do this because of certain very specific sequences of amino acids that are found throughout each molecule.
The chemistry of all this is quite fascinating, of course, but as is usually the case when I read about such intricately-designed systems in nature, I have to relate it back to the issue of origins. According to evolutionists, velvet worms are "primitive" creatures. Indeed, according to scientifically irresponsible dating techniques, they were supposed to have been on the planet more than 500 million years ago!2 Nevertheless, they have a means of catching prey that is so sophisticated, we are just now beginning to understand how it works. Clearly, these amazing animals are anything but primitive!
References
1. Victoria S. Haritos, et al., "Harnessing disorder: onychophorans use highly unstructured proteins, not silks, for prey capture," Proceedings of the Royal Society B, 277:3255-3263, 2010
Return to Text
2. Ross Piper, Extraordinary Animals : An Encyclopedia of Curious and Unusual Animals, Greenwood Press, 2007, pp. 111
Return to Text