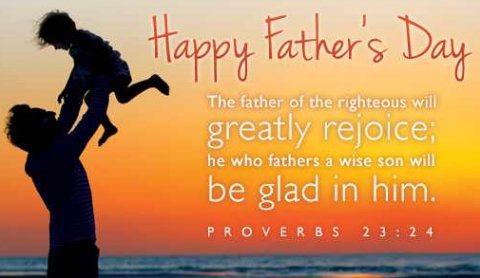 This past Sunday was Father's Day. I was traveling home from the California Homeschool Convention, so I wasn't able to attend the church I regularly attend. However, I did put together a drama that was performed to honor the fathers who came to church that day. My "go to" actor in the drama team took responsibility for it, and everyone says that it went really well.
I want to add one note about how you might stage this to make it even more enjoyable. The drama is about how a son's perception of his father changes as he grows up. To illustrate each perception, I took pictures of men in our congregation and had them projected onto the big screen. I did this to make the drama as simple as possible, since I wasn't there to deal with all the headaches. However, I think the drama could be even better if you used different actors to represent the different perceptions. This would make for a larger cast and a lot of costuming issues, but I do think it would be more interesting and more fun for the congregation.
As is the case with all my dramas, please feel free to use this script in any way that serves the Body of Christ. I would appreciate credit, but that's not necessary.