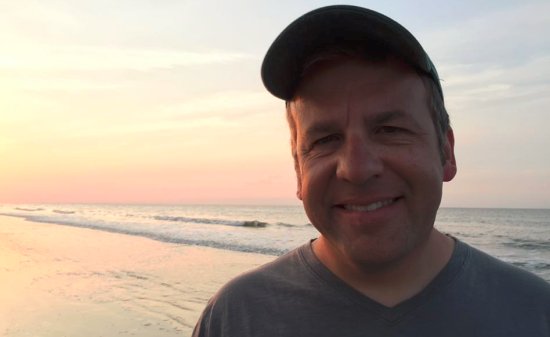 Towards the end of his life, Thomas Aquinas wrote a short book as a gift to the King of Cyprus. In that book, he wrote:
First of all, among all worldly things there is nothing which seems worthy to be preferred to friendship. Friendship unites good men and preserves and promotes virtue.
As the events of the past few weeks play in my mind, I can't help but think of those wise words.
My dear friend Chris Williams went into the hospital about three weeks ago with a sudden illness, and he never got better. As his condition worsened, our prayers intensified, but the Lord did not heal him here on earth. I spent a couple of nights in the ICU with him, and when it became clear that the end was near, my wife and I went to the hospital to say goodbye. While I was there, I talked to his father at length, and I just kept thinking that this isn't the natural order of things. Parents should not see their children die.
But it's worse than that. Chris leaves behind a wife and two daughters, ages 10 and 15. Children shouldn't have to grow up without a father. It's just not right. He won't be there to celebrate the milestones in their lives. He won't be there to cheer them on when they need encouragement. He won't be there to hold them when they need comfort. You can try to make sense of something like this all you want, but it doesn't make sense. It's just not right.
So what can be done? Well, the first thing I can do is celebrate the life that he had here on earth. Chris was an amazing man. He was incredibly talented, but utterly unassuming. He was one of my "go-to" actors in our church's drama ministry. He was best at comedy, but he could literally play any role I gave him. His elder daughter joined him on stage a few times, and they were brilliant together. I will never forget them as father and daughter in A Drama About Grace. Despite his incredible talent, he didn't think he was anything special as an actor. He just did it because he wanted to serve.
I think that was the key to Chris's life. He was very successful in his career. He was an amazing actor. He was a devoted husband and father. But more than all of those things, he was a servant. He genuinely wanted to make this world a better place in which to live, and he was willing to do that one person at a time. My life was significantly better because Chris was a part of it, and I suspect that many others can say exactly the same thing. This is one of the many reasons I saw him as a Christian role model.
The second thing I can do is honor his legacy by being a servant myself, especially to his family. In the coming days, weeks, months, and years, they will have a host of struggles. I hope that I can be there to make those struggles a bit less painful.
The third thing I can do is accept this tragedy. I can't explain it. I can't justify it. I can't understand how God's master plan for the universe could include it. However, I can accept it, especially in the light of something his wife, Kim, wrote. In church yesterday, our pastor said that Kim texted him after Chris had died, and at the end of the text she wrote:
God was totally there.
After reading that text, my pastor said:
Of course. He was picking up one of His kids.
After that very sad but inspirational service, I was speaking to another friend about a play I had written. It recently won an award from a community theater organization and will be performed later on this year. It portrays former slave-ship captain John Newton near the end of his life. Chris played the lead role, a fictional assistant to famous abolitionist William Wilberforce. The character's name is Nigel Bremley, and Chris brought him to life in a way that was better than I ever could have imagined. I told my friend that I would have loved to see Chris play that role again. My friend replied:
Think about it this way. Right now, he could be talking to John Newton, asking him what he thought of the play.
Kim's text and the words of my friend encapsulate what makes this tragedy at least somewhat bearable. In the end, I know I will see Chris again, and I know that while we weep, he is in the arms of His Savior. I also know that in the context of eternity, the suffering that has been caused by this tragedy will hardly be remembered.
Of course, I do have to admit that I am somewhat anxious about seeing Chris in heaven. If John Newton didn't like my play, those will be the first words out of his mouth!