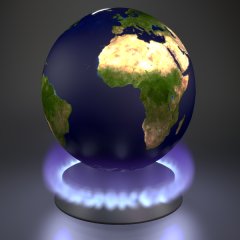 Unfortunately, because of the college class I am teaching, a looming publishing deadline, and an upcoming speaking engagement in South Africa, I don't have time to write a full blog article. However, a man I respect and admire sent me a link to a Wall Street Journal article about climate change. The Author is Dr. Steven E. Koonin, a theoretical physicist and member of the National Academy of Sciences. The article is an excellent example of how to approach the issue of climate change from a truly scientific perspective. Unfortunately, you rarely find such an approach in most discussions of the subject. In my opinion, here is the best point he makes:
Policy makers and the public may wish for the comfort of certainty in their climate science. But I fear that rigidly promulgating the idea that climate science is "settled" (or is a "hoax") demeans and chills the scientific enterprise, retarding its progress in these important matters. Uncertainty is a prime mover and motivator of science and must be faced head-on. It should not be confined to hushed sidebar conversations at academic conferences.
I couldn't agree more!