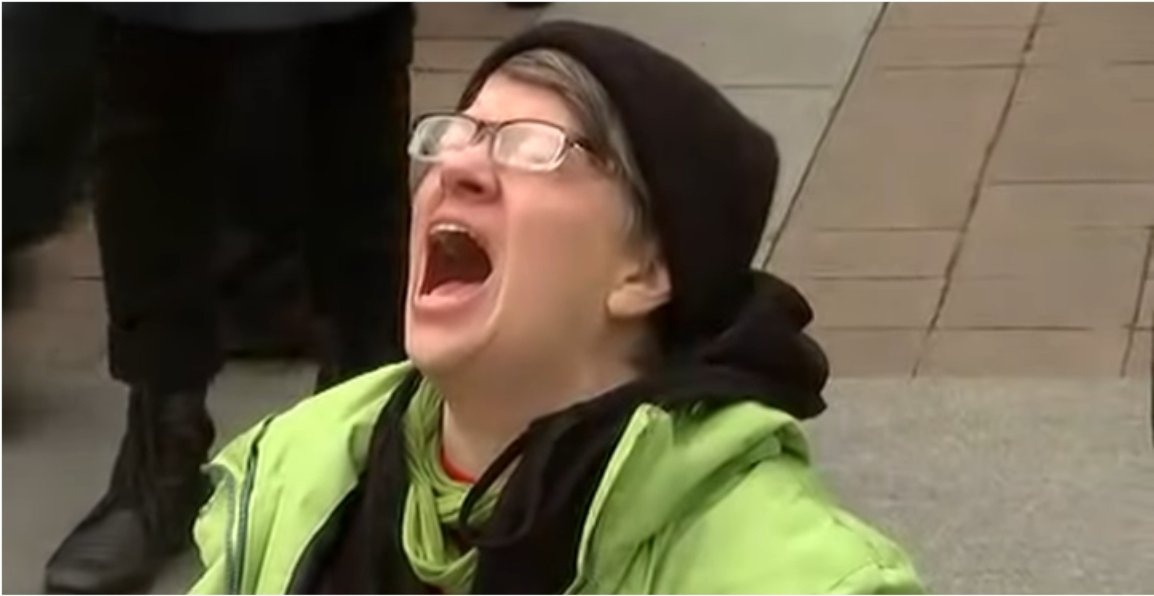 **** PLEASE NOTE **** This is NOT a political post, and political comments will NOT be tolerated.
One of the many problems associated with doing scientific studies on the psychology of people is that you have to ask them how they are feeling and what they are thinking. The problem, of course, is aptly pointed out by fictional character Dr. Gregory House: "Everbody lies." How can scientists determine whether or not people are actually telling the truth in these studies? There are some techniques. For example, if the study is based on a survey, the survey can ask the same question in many different ways, and a model can compare a person's answers to those slightly-different questions to see if there is a consistent pattern. However, I recently ran across a study that did something radically different, and I found it very interesting.
The scientists noted that many people said the results of the 2016 presidential election here in the U.S. caused them a great deal of stress and anxiety. As the authors of the study put it:
One therapist, Inger Burnett-Zeigler, wrote in Time, "In the weeks since the election, many of my patients have come to therapy with anxiety, fear, and worry…It's obvious to me that this highly contested election is already having real mental health consequences."…A full 72% of Democrats reported that the presidential election outcome was "a significant source of stress," as compared to 26% of Republicans. (references removed for clarity)
The researchers wanted to see if this was really the case, so they decided to do something interesting: They studied how people searched the internet after the election. After all, in a survey, you are either responding to a person or filling out a form that you know a person will read. The fact that you know someone else is going to evaluate your responses might lead you to say things that aren't really true, so as to look better to that person or to make a point. However, your internet searches are (supposedly, not really) private, so people might be more "honest" with Google (or in this case, Bing) than they are with people. As a result, if you really want to know how people are feeling, look at their internet searches.
With that in mind, the authors looked at the searches of over a million Bing users. They found 300,000 who had also answered a political survey on MSN prior to the election. From that survey, they identified the users as Republican/Trump voters or Democrat/Clinton voters. They then looked at the users' general Bing search habits prior to and after the election. They found that neither Republican/Trump voters nor Democrat/Clinton voters increased their searches regarding mental health issues after the election. This made the authors conclude that neither side of the political isle actually experienced increases in stress or anxiety after the election. They just told people it was happening.
The authors coined a term for this: reverse cheerleading. It is the practice of lying about how you feel so as to signal your dislike for your opponents. The authors say:
This suggests that some Democrats reported mental health declines after Trump's election as a form of reverse cheerleading, where partisans report evaluations that are more negative than their true beliefs to reflect badly on a president of the opposing party.
Now if you are wondering whether or not the methodology of the study is valid, they did find one interesting result. If they compared the searches of people who sometimes searched the internet in Spanish, they did find an effect. Those users were more likely to search Bing for mental-health-related issues after the election than before the election. As the authors say:
This finding suggests that while Democrats' descriptions of mental distress after the election had an element of expressive reporting, the mental consequences of Trump's ascendance were very real for Latinos.
Since many think that the President's policies will be bad for Latinos, it makes sense that at least some Latinos would feel genuine stress or anxiety after the election. Thus, the authors' method seems to be sensitive to at least some changes in psychological health.
So in the end, it seems that reverse cheerleading is real. As a result, you have to be skeptical of survey results and other voluntary reports about psychological issues.
Of course, those who are worried about privacy might be concerned that a study like this can actually be done. After all, most people think that no one will ever see their internet searches, especially if they clear their browser history. This study demonstrates otherwise.