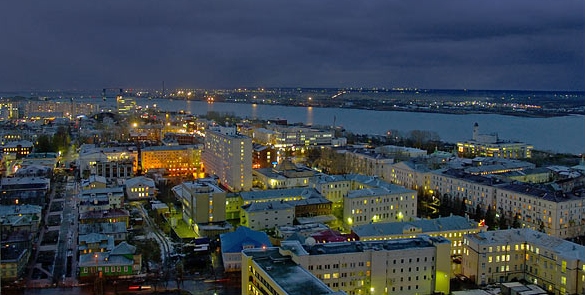 The headline at MSN is ominous:
It was 84 degrees near the Arctic Ocean this weekend as carbon dioxide hit its highest level in human history
Oh no! It's sweltering in (or at least near) the Arctic! To emphasize the dire nature of this horrible news, the article goes on to say:
Over the weekend, the climate system sounded simultaneous alarms. Near the entrance to the Arctic Ocean in northwest Russia, the temperature surged to 84 degrees Fahrenheit (29 Celsius). Meanwhile, the concentration of carbon dioxide in the atmosphere eclipsed 415 parts per million for the first time in human history.
To the average American, who was given a very poor education in both geography and critical thinking, that sounds so bad. It shouldn't be that warm near the Arctic Ocean, should it? Of course it should! All you have to do is look at a compilation of the weather statistics for the city being discussed (Arkhangelsk, Russia). As you can see, since 1940, the highest temperature recorded at Arkhangelsk was 93.9 F (34.4 C). During that same time period, the highest May temperature was 86.4 F (30.2 C). Both of those are higher than the "alarming" temperature being discussed in the article.
Now these results are for all years since 1940. The recent, "abnormally warm" temperatures caused by global warming are setting those records, right? Wrong. You can click on various years, and you will find that the highest temperature on record (34.4 C) occurred sometime between 1960 and 1980. As you can see, then, there is nothing unusual about it being 84 F near the Arctic Ocean at this time of year. Most people don't know that, and most people (especially those who blindly accept what the High Priests of Science proclaim) aren't willing to do any investigation on their own to find out.
Of course, that's what the author of this article is counting on.