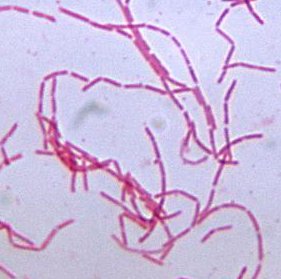 One of the most fascinating aspects of the biological world is the phenomenon of mutualism – two or more different species living together so that each organism benefits. I have blogged about this topic before (here, here, and here), and I discuss it quite a bit in my science texts. Technically, it is a subcategory of symbiosis, where two or more organisms live together. If all organisms benefit from this living arrangement, we call it mutualism. If one benefits and the others are not harmed, we call it commensalism. If one benefits and another is harmed, we call it parasitism.
Many scientists consider mutualism (and symbiosis as a whole) to be a fairly uncommon thing in nature. Sure, you can find some organisms that help each other out from time to time, but overall, nature is about organisms "battling it out" for survival. Nothing could be further from the truth! While organisms do compete against one another in nature, they also help each other quite a bit. As George D. Stanley, Jr wrote a few years ago in the journal Science:1
Symbiosis is the most relevant and enduring biological theme in the history of our planet.
Indeed, symbiosis (and mutualism in particular) is incredibly common throughout creation, and nothing makes that more apparent than a study of the microbiological communities that live in each one of us.
The journal Science recently published a review article discussing the microbes that live in people, and it is incredibly fascinating. As the article states:2
…we now know that almost every environmentally exposed surface of our bodies is teeming with symbiotic microbes.
Indeed, we have microbes living in our mouth, our airways, our intestines, our skin, and virtually any other part of our anatomy that comes into contact with the outside world. And "teeming" is definitely the right word to use. A healthy human body harbors ten times as many bacterial cells as it has human cells!
Not only is the sheer number of microbes in our bodies impressive, their variety is astounding! There are 1,000 to 1,150 different species of bacteria that are found in human bodies across the world, and a single individual will generally harbor about 160 of them! This seems to indicate that there is some "matchmaking" that goes on between microbes and the people who harbor them. While I might benefit from one set of microbes because of my genetic makeup and environment, you might benefit from a different set, given your genetic makeup and your environment.
Speaking of genetics, the article also made this shocking statement:
Recent efforts to sequence the bacterial genomes of the microbiota (known as the microbiome) have begun to reveal its genetic identity and suggest that our microbiome contains more than 150 times as many nonredundant genes as in the human genome.
Think about that for a moment. Humans have somewhere between 20,000 and 25,000 genes. Now imagine counting the genes in the bacteria we harbor. If several bacteria all have the same gene, even if they are from different species, you count that as only one gene. If you count the bacterial genes in this way, you will find about three million unique bacterial genes in each person. To me, that is truly astounding!
So what do all these microbes do for us? They have profound effects on our immune system. Some of them directly help us fight off disease by secreting chemicals that ward off pathogens. Others help to shape our immune system by altering certain receptors on our cells, affecting the proliferation of certain immune cells, and instructing our immune systems to be more tolerant of non-pathogenic microbes. The microbes in our intestines also help us make use of certain foods that we would otherwise not be able to digest, because they make digestive enzymes that we cannot make.
Interestingly enough, even though the article in Science discusses the profound immune system benefits that people receive from their microbiome, the authors continually refer to most of the microbes as "commensal." This is probably the reigning view in the scientific community right now, but it is almost certainly incorrect. If the majority of microbes in our bodies were commensal, we would derive no benefits from them. The fact that there seem to be a host of benefits from our microbiome and the fact that the species mix in one person's microbiome can be quite different from the species mix in another person's microbiome indicate that the vast majority of organisms in a person's microbiome are mutalistic. They derive benefits from us, and we derive benefits from them.
In other words, we were made for each other!
REFERENCES
1. George D. Stanley, Jr, "Photosymbiosis and the Evolution of Modern Coral Reefs,"Science, 312:857-858, 2006.
Return to Text
2. Yun Kyung Lee and Sarkis K. Mazmanian, "Has the Microbiota Played a Critical Role in the Evolution of the Adaptive Immune System?,"Science, 330:1768-1773, 2010.
Return to Text