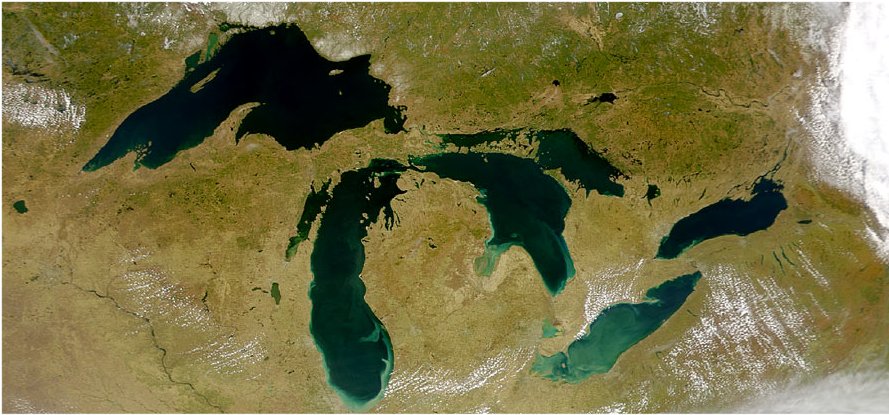 One reason the public doesn't take "climate change" (the disaster previously known as global warming) seriously is because the media report on it so stupidly. Essentially, any bad thing that happens in the world is due to climate change. Consider, for example, the Great Lakes. Their depths started to decline noticeably in the year 2000. In 2007, New Scientist ran a story entitled:
Global warming is shrinking the Great Lakes
This, of course, is exactly what you would think global warming would do. Increased temperatures should increase evaporation rates, causing lake water levels to drop.
Fast forward to today, when the Great Lakes are at record high levels. What could be causing this? Climate change, of course! As PhysicsWorld puts it:
So, what has changed and why have water levels fluctuated so wildly in less than 10 years? Drew Gronewold and Richard Rood of the University of Michigan argue that climate change has disrupted the balance between evaporation and precipitation in the Great Lakes region.
Of course, when one looks at the data (compiled by the NOAA), one sees that there has been no recent "wild fluctuations" in the levels of the Great Lakes. Their levels have varied over the past 100 years, but the variation has not become "wilder" in recent years: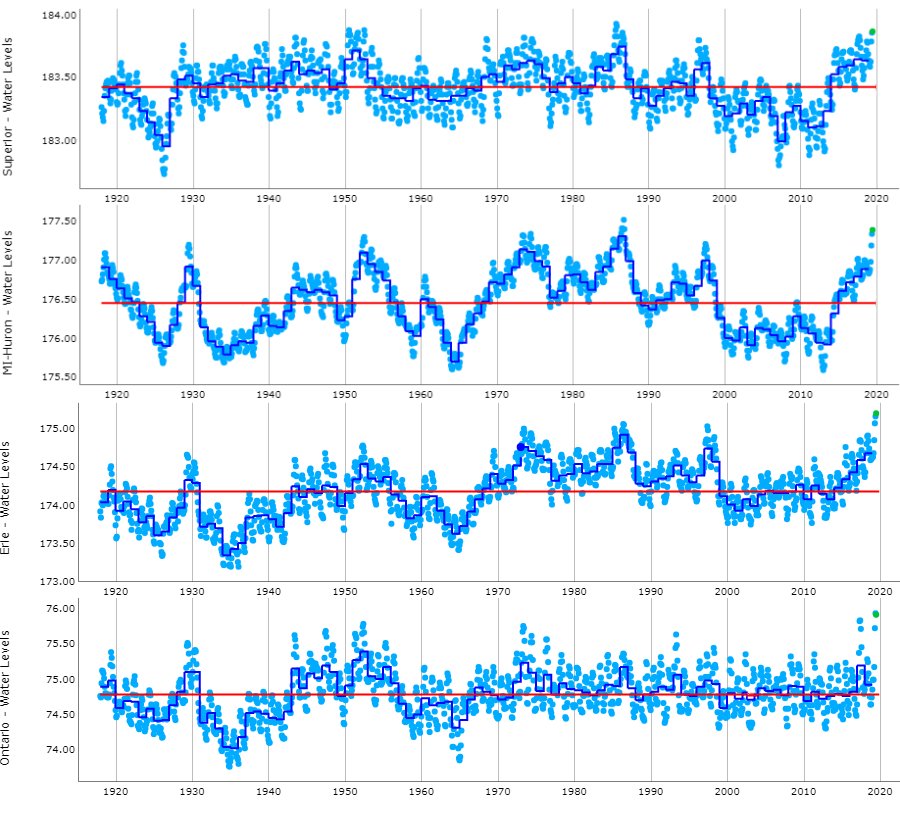 Now I don't think most people take the time to look at data like those I presented above. However, they do notice desperation when they see it. When the media take great pains to find ways to blame everything on climate change, it is natural for most rational people to start questioning whether or not it is causing anything.