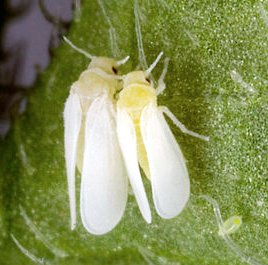 I write and speak a lot about mutualism (see here, here, here, here, and here, for example). Not only do I find it to be incredibly fascinating, but I also think it is a clear indication that the living things we see around us have been designed. Indeed, the various ways in which two or more organisms work together to survive are often so intricate and precise it seems crystal clear to me that these mutualistic partners were made for each other.
One of the very common types of mutualism you see in creation involves microorganisms inhabiting and helping plants, animals, and people. As I mentioned in a previous post, for example, our bodies are teeming with microorganisms, and without them, we would not be nearly as healthy. Animals and plants also harbor an amazing variety of microorganisms, which help them do such diverse things as digest cellulose (in the case of termites) and resist heat (in the case of panic grass). Well, I recently came across yet another example of mutualism between an animal and a microorganism, and it adds yet another level of complexity to the process.
In a recent Science article, Anna G. Himler and her colleagues report on the mutualism that exists between sweet potato whiteflies (pictured above) and a bacteria from genus Rickettsia. They found that whiteflies infected with these bacteria were more likely to survive into adulthood than those that were not infected. In addition, the infected whiteflies developed into adults faster than uninfected whiteflies. Thus, the bacteria clearly do something to make the whiteflies healthier.1
How do the bacteria accomplish this? The researchers aren't really sure. It might be that the bacteria manipulate the plants that the whiteflies eat, making it easier for the whiteflies to get at the nutrition they need. The bacteria also might help the whiteflies better digest their food, or they might help the whiteflies stave off infections from disease-causing organisms. Perhaps future studies will determine the precise way the bacteria help the whiteflies.
What I found most interesting about the study, however, was the other finding: infected whiteflies produced more daughters than uninfected whiteflies! In other words, not only are the bacteria doing something to make the whiteflies healthier, they are also manipulating the whiteflies' reproductive process so as to produce a higher proportion of females.
Why would the bacteria do this? The answer to that is simple. As Sciencedaily reports:2
…the bacteria are transmitted only through the maternal lineage (from mother to offspring). Therefore, it is beneficial for them to make sure more female than male whiteflies are born.
So whatever they are doing to manipulate the reproductive processes of the whiteflies is aimed at increasing their ability to infect new hosts.
I find this fascinating. The reproductive process is incredibly complex, and yet these "simple" bacteria have figured out a way to manipulate it without destroying it. I can't even manipulate my car's engine without destroying it, but these simple bacteria can "lift the hood" on the whiteflies' reproduction process (which is far more complex than a car) and "tinker" with it to produce an outcome that is more beneficial for them!
The more we study God's creation, the more I am awed by it.
REFERENCES
1. Anna G. Himler, et al., "Rapid Spread of a Bacterial Symbiont in an Invasive Whitefly Is Driven by Fitness Benefits and Female Bias," Science 332:254-256, 2011.
Return to Text
2. Anna G. Himler, et al., "Rapid Spread of a Bacterial Symbiont in an Invasive Whitefly Is Driven by Fitness Benefits and Female Bias," Sciencedaily, 2011.
Return to Text