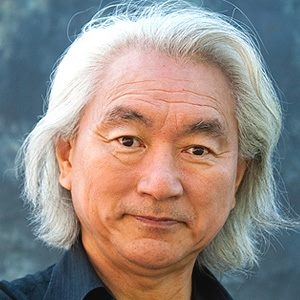 The headlines are screaming it. Christian Today says, Top scientist claims proof that God exists, says humans live in a 'world made by rules created by an intelligence.' The Geophilosophical Association of Anthropological and Cultural Studies proclaims, Scientist says he found definitive proof that God exists. ChristianHeadlines.com says, Respected Scientist Says He Found Proof God Exists. At last! We now have definitive, scientific proof For the existence of God, right? Wrong!
I guess this story broke when I was busy getting ready to go to Salt Lake City to speak at a homeschool convention, because I hadn't seen it until someone emailed me the Christian Today article and asked me what I thought of it. Since then, several other people have contacted me via email and Facebook to get my thoughts. Initially, I only glanced at the article, but even with that little glance, I was incredibly skeptical. The article claims to report on the work of Dr. Michio Kaku, a theoretical physicist who had done some cutting edge research a couple of decades ago, but is more of a "scilebrity" today, promoting science and his ideas about the future on television shows, etc.
According to the article, Dr. Kaku was conducting tests on "primitive semi-radius tachyons" and decided that his tests told him that we live in some sort of "matrix" that was made by an intelligence. This bothered me a lot. Tachyons are theoretical particles. We have no idea whether or not they exist. If they exist, they travel faster than the speed of light, so it's hard to know how in the world we could ever detect them, much less conduct tests on them. I have no idea how such particles can tell us something about the nature of the universe. I looked in vain for an article on the subject authored by Dr. Kaku himself. I then went to his Facebook page, which made no mention of this "monumental discovery."
Since I couldn't find anything written by Dr. Kaku, I decided to investigate these "primitive semi-radius tachyons" myself. I had never heard that term before, but then again, I am not a particle physicist. So today, I tried to find the term in my reference books. I could not. When I did an internet search on the term, the only hits I got were to articles about this supposed discovery. As a result, I seriously doubt that primitive semi-radius tachyons exist, even in the minds of theoretical physicists.
However, searching for that term did lead me to some Spanish websites, which show that this is actually an old story. This website posted the same story more than a year ago. Through the magic of Google Translate, I learned that this website decided the story was a hoax more than two years ago. Apparently, the hoax started on Spanish websites and has now made its way to English websites.
I think science offers a wealth of evidence to support the belief that God exists. However, as far as I can tell, Dr. Michio Kaku has not offered any.