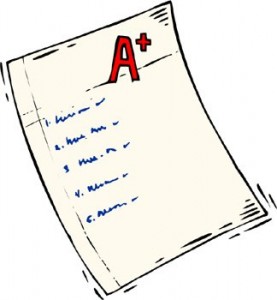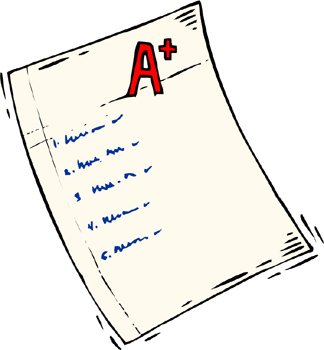 In several other posts (here, here, here, here, here, and here) I have discussed the spectacular scientific success of students who were fortunate enough to have a young-earth-creationist science education in high school. Simply put, those who learn science from a young-earth-creationist perspective are way ahead of their peers when it comes to university-level science. There are many reasons for this, and a recent article in the journal Science discusses what is probably the most important one: A young-earth creationist science education teaches students how to analyze scientific claims critically. Unfortunately, most evolutionary-based science programs simply do not.
As the article says:
Critique is not, therefore, some peripheral feature of science, but rather it is core to its practice, and without argument and evaluation, the construction of reliable knowledge would be impossible…Science education, in contrast, is notable for the absence of argument 1
The author of the article (Jonathan Osborne) marshals several lines of evidence to indicate that in order to achieve success in science education, teachers and textbooks must emphasize the argumentation involved in science. I couldn't agree more.
As one of the figure captions in the article says:
Scientists routinely debate their theories, their data, and the implications. Research shows that argumentation in the classroom can improve conceptual learning. 2
Many of the studies that Osborne cites in defense of this statement were unfamiliar to me, but what he claims they show is quite fascinating. For example, he says that studies have shown that when students are separated into discussion groups that contain a diversity of opinions on an issue, the students make significant educational gains compared to when they are separated into discussion groups that contain roughly the same opinion on an issue. Interestingly enough, he cites one study that indicates these gains persist even when the students are exposed to incorrect ideas.
Another interesting study he cites is a meta-analysis of 18 other studies. It attempted to evaluate the relative effectiveness of three kinds of group learning activities: (1) activities that involved argumentation, (2) activities that involved the group working together to make a single product (like a lab report), and (3) activities involving experimentation. It found that the group projects involving argumentation produced the most learning gains, followed by activities that involved the group producing a single project, followed by experimental activities. This was particularly interesting to me, because I have always rejected the notion that students learn science best by doing experiments. The meta-analysis cited by Osborne seems to support my view. It indicates students learn science best by argumentation, not by experimentation.
This, of course, makes perfect sense to anyone who understands how science works. As Osborne makes clear, science is all about critical analysis. You won't learn how to do critical analysis if you are just spoon-fed the "scientific consensus." You need to be exposed to a broad range of scientific ideas, and you need to critically analyze and argue about them.
This, of course, is exactly what a young-earth-creationist science education does. In my books (and in most young-earth creationist books), significant time is spent critically examining and arguing with evolutionary notions about things like fossils, genetics, abiogenesis, age of the earth, etc. Is it any wonder, then, that when students are exposed to this kind of science education in high school, they go on to be superstar students in the university-level sciences? They have been given an advantage that most of their peers have not been given: the ability to critically examine scientific issues. This simply makes them better scientists.
So should every school start teaching young-earth creationism? Of course not! Should every teacher be forced to include young-earth-creationist materials in his or her science courses? Of course not! Indeed, I have stated previously that I do not support the mandated teaching of intelligent design or any other "flavor" of creationism in schools. In fact, I don't support many mandates at all when it comes to how teachers should teach. Teachers know how to teach better than legislators and educrats. They should be allowed to do what they know best.
With that in mind, however, I do think that educators should look for ways to include scientific controversies in their courses, and more importantly, they should be allowed to include such material in their lesson plans. Unfortunately, evolutionists know full well that if people start critically examining evolution, it will be shown for the unconfirmed hypothesis that it really is. As a result, they fervently oppose any attempt to even allow teachers to include a critical analysis of evolution in their classrooms. Of course, this exposes such people for who they are: enemies of good science education.
Jonathan Osborne makes a very strong case for discussing scientific controversies in the classroom to improve the dismal level of science education that we have in the United States. Unfortunately, because many scientists fear opening the "scientific consensus" up to critical analysis, I seriously doubt his suggestion will be taken seriously.
Fortunately, parents have a choice. They can educate at home, or they can find private schools that value science education more than protecting the "scientific consensus." The children of such parents will be the scientific leaders of the next generation.
REFERENCES
1. Jonathan Osborne, "Arguing to Learn in Science: The Role of Collaborative, Critical Discourse," Science 328:464, 2010 (article available online with subscription)
Return to Text
2. Ibid., p. 465 (article available online with subscription)
Return to Text