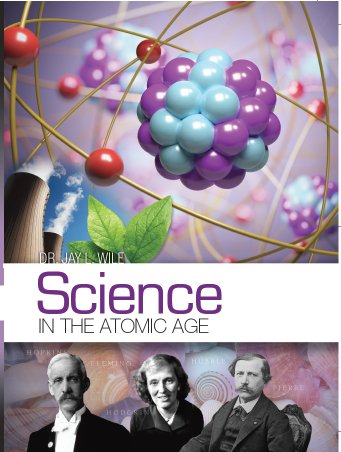 The pandemic delayed it, but Science in the Atomic Age has finally been finished and is available for purchase! The course is targeted at 7th/8th grade, depending on the student's math level and experience with science. In general, students who are two years from starting algebra and have covered at least a couple of years' worth of elementary science should take this course. Most publicly-schooled students would take a course like this in 8th grade, but homeschooled students at this age are generally a grade level ahead of their publicly-schooled counterparts. While it can be viewed as a continuation of my Science Through History series, students who have covered elementary science in some other way can use it as well.
The course is arranged so that students get a general introduction to science. It does this by exploring science through the levels of organization found in creation. First, it covers the atom. Students learn not only how scientists currently view the atom, but also how scientists arrived at that view. Throughout the discussion, I emphasize the way scientists dealt with the unknown. When Bohr proposed his model, which was based on quantum theory, he freely admitted that it was crazy, but he thought it had some merit because it could explain experimental results that no other model could explain. I share one of his iconic quotes with the students:1
Anyone who is not shocked by quantum theory has not understood it.
I try to emphasize that Bohr couldn't explain how his model was consistent with the science that was known at the time. However, he was forced to think it had merit because it was so successful at explaining and predicting the results of experiments.
Continue reading "Science in the Atomic Age is Now Available!"