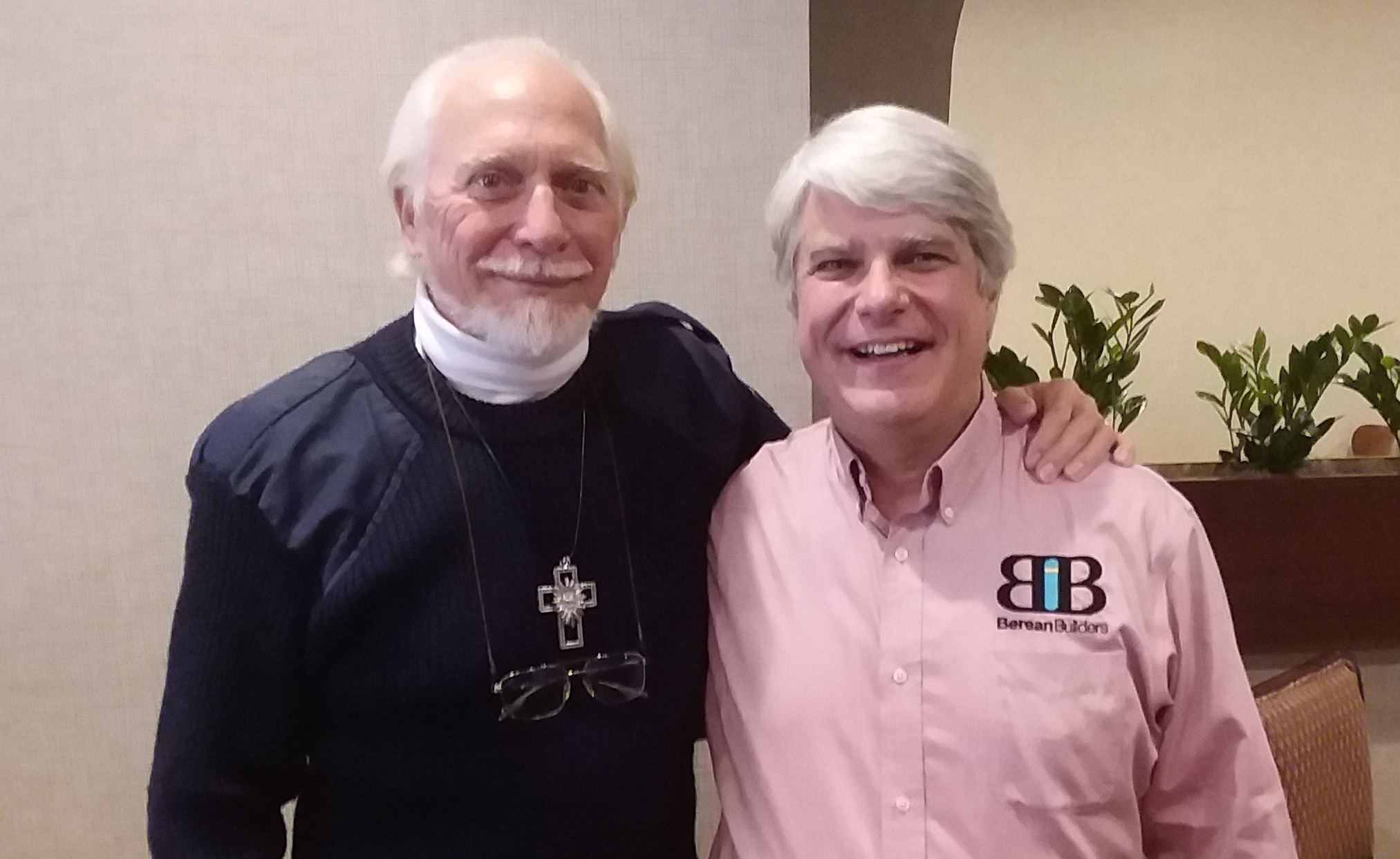 I travel to a lot of different places and meet a lot of different people. I also hear a lot of different speakers. After a while, most of those experiences become a blur in my mind. However, a few stand out as truly extraordinary, and last weekend was one of those. I spoke at the Texas Homeschool Convention, and while I was there, I got a chance to meet with Douglas Gresham, a man I had corresponded with a few years ago and interviewed a few weeks ago. We had a lovely lunch, over which Mr. Gresham shared some of his memories of C.S. Lewis, who he refers to as "Jack."
As I listened to Mr. Gresham's stories, I was struck by Dr. Lewis's humor. This is not something I had noticed by reading his books and essays, and it is not something I recall any biographer discussing. Nevertheless, nearly every tale I heard was either charmingly witty or downright hilarious. For example, Mr. Gresham was discussing a time at the dinner table where his mother, Joy, asked C.S. Lewis about a task that she had reminded him of but was afraid he had forgotten. He said:
My mother asked, "Jack, did you take care of that matter?" Jack replied, "Yes, of course I did. What do you take me for, a fool?" She replied, "No, I took you for better or for worse."
I also learned that Mr. Gresham was responsible for a bumper sticker that was popular a while ago. As I mentioned in my previous article, Mr. Gresham has become an advocate for homeschooling. Apparently, someone was interviewing him about education, and in his typical witty way, Mr. Gresham said:
Schools are for fish.
Later on, the interviewer contacted him and asked for his permission to turn that phrase into a bumper sticker. I remember seeing a couple of them at past homeschool conventions.
Continue reading "C.S. Lewis's Stepson at the Texas Homeschool Convention"