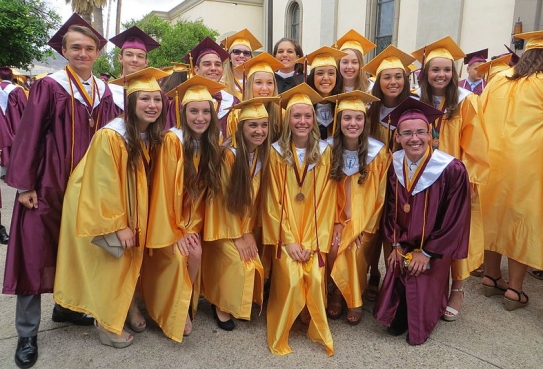 This past weekend, I spoke at the Alberta Home Education Convention in Canada. As far as I know, it is the largest home education convention in Canada, and I think I have spoken there only once before, way back in the year 2000. It was really wonderful to go back. I met several parents who told me they remembered me from 17 years ago, and that I encouraged them to continue on in their homeschool journey. Their children are now in high school, at university, or in the real world, and they are very happy with their decision to continue homeschooling.
One of the kind souls who drove me around actually told me his son's story, which is worth retelling here. He graduated homeschool many years ago and wanted to attend a major Canadian university. At that time, the university did not accept homeschool applicants. However, the student's family knew someone on the inside, and that person was able to convince the university to accept him. At first, the university did not allow him to take any courses related to his desired major, because the administrators thought that homeschooled students "just played with Play-Doh all day." As is generally the case, this homeschool graduate excelled, and the university quickly changed its tune. After he graduated with a 4.0 GPA and a pile of honors, the university asked him to help them write their admissions policy for homeschooled students.
I spoke several times at the convention, and the audiences were very appreciative. I always try to leave time at the end of my talks for questions from the audience, and I succeeded for every talk except one. Many of the questions related to very specific cases, but I got one question that I think could apply to everyone, so I decided to discuss it here. At the end of one of my talks, I was asked whether or not a homeschooled student could take a fifth year of high school. The mother thought that for one of her children, an extra year of high school would do a lot of good, but she was concerned that it might look odd to a university.
I told this mother that I think one of the great benefits of homeschooling is that you can tailor your child's education to match his or her needs. One of the many weaknesses of today's standard educational system is its "one size fits all" mentality. It is nonsensical to think that a single textbook and a single teacher's methodology will meet the educational needs of all the students in a given class. It is even more nonsensical to think that all students mature at the same rate and therefore should spend exactly the same amount of time in school. Some students are quick to learn and quick to mature, and they should probably leave school early. Others are more deliberate in their approach to studies and life, and they should probably stay in school longer.
As a homeschooling parent, you know your child better than any teacher or bureaucrat. As a result, you are the best one to determine how long your student should be educated before going off to trade school, university, or the real world. If you think your student would really benefit from a fifth (or sixth or seventh) year of high school, then you should trust your parental judgement. If you think your student is ready for his or her next step in life at the age of 16, then once again, you should trust your parental judgement. A high school graduate needs a specific set of skills (educational, social, and practical) in order to pursue his or her life goals, and as a parent, you should keep your child in school long enough to acquire those skills, but not a second more!
Now, of course, the mother who asked the question does have a legitimate concern. If her child's next step is university, will a fifth (or sixth or seventh) year of high school look odd? In my experience, the answer is, "no." Universities have plenty of students who graduate after four years of high school. They tend to look on "nontraditional" students more favorably, as long as the "nontraditional" students meet their entrance requirements. Especially if you can use the extra year (or two or three) of high school to give the student experiences that will make him or her stand out, that will probably make the student more attractive to the unviersity. For example, a student who takes a fifth year of high school to volunteer full time at a veterinary clinic would be an attractive premed student to many universities.
If you have concerns about a university's view of more than four years in high school, however, there is a way you can make the extra year (or years) less obvious. While many student transcripts are chronological (like this one, for example), some are arranged by subject (like this one). If you arrange your transcript by subject, it will be harder to notice that the student took more than four years to complete high school. Once again, I think a high school experience of more than four years will make a student slightly more attractive to a university. However, it's possible that for certain universities, it won't. If you think your child's university of choice is one of those, a transcript arranged by subject is the way to go.
But here is the bottom line. Your job as a home educator is not to get your student into the university of his or her choice. Your job is to give your student the skills he or she needs to become the adult that God wants him or her to be. If your prayerful decision is that your child needs a fifth (or sixth or seventh) year of high school, then it is your obligation to do that.
ADDITION (4/11/2017): One commenter brought up an excellent point. If you decide to take extra time in high school, be careful about taking university-level courses during that time. Many first-year scholarships require that the student have no "post-high-school credits." Taking university-level courses in your fifth year of high school can be interpreted as "post-high-school credits." If you are not taking university-level courses during the extra high school years or not worried about getting scholarships, this is not an issue.