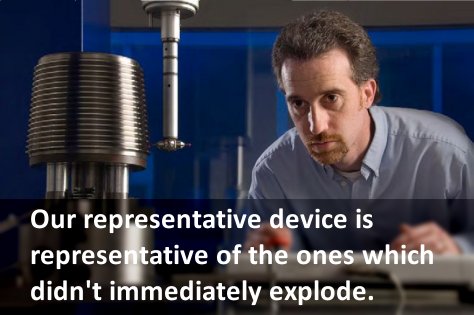 I don't tweet. If you have been reading this blog for any length of time, you know why. I have a hard enough time constraining my writing to a few hundred words, much less 140 characters. Nevertheless, it is interesting to see how scientists use Twitter to communicate what they are doing. For example, I recently wrote about a particle physicist who used Twitter to explain to people what was happening in the Fukushima nuclear power plant disaster. He became a bit of a celebrity as a result and has used that platform to do some serious science related to the level of radioactive contamination in Japan's food supply.
Why in the world am I discussing a social media tool that I don't even use? Because a reader posted a link on my Facebook page. It contains a series of tweets posted with the hashtag #overlyhonestmethods, which was started by a scientist known as "dr. leigh." The hashtag has become a bit of a phenomenon. Essentially, scientists use it to explain the real reasons behind some of their methods.
The picture at the top of the post is a classic example of a tweet that contains the hashtag. I immediately related to it, because as a nuclear chemist, I have built a lot of systems that blew up or failed in some other spectacular way. However, when I finally got a version of the system to work, I would refer to it as "representative." That's just the way it is done.
If you have some time, scroll through a few of the tweets. Some of the language can be a bit foul, but the tweets give you a brief glimpse into the real world of scientific research. You might be a bit surprised at what you read!