When I ended my previous "travelogue," we had just arrived in Hastings, which is in the heart of one of New Zealand's best wine-making regions. As I said, we stayed in a lovely lodge that regularly treated us to sights like this one.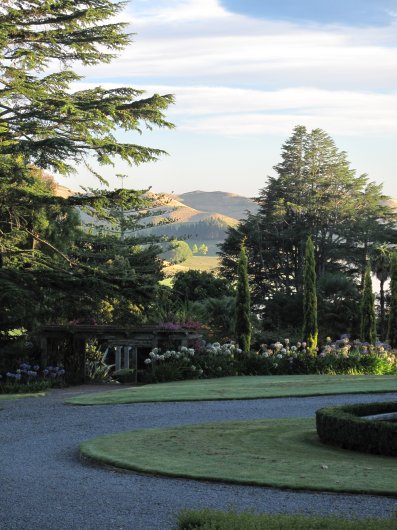 As pleasant as those views were, we (of course) had to get more. So we traveled to the highest point in the area to take in a few more incredible sights. Looking in one direction, we were treated to one of my favorite sites – a winery.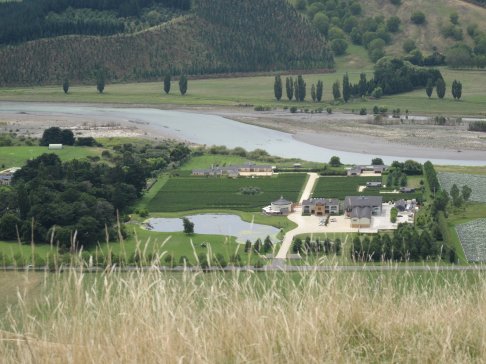 That particular winery is called "Craggy Range," and later on we went down to taste some of the wines produced there. I heartily recommend their 'Block 14' Gimblett Gravels Syrah. With an aroma of Flowers, pepper, and spices, this medium-bodied wine is rich in fruit that is augmented by just the right amount of tannins.
Looking in the other direction offered yet another spectacular view: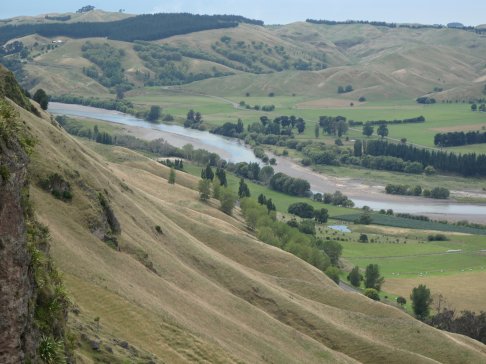 Of course, after taking in the views, it was time for some lunch. We ate at (you guessed it!) a winery. I have to say that it was great eating lunch and watching over the grapes that I will hopefully be drinking in a few years: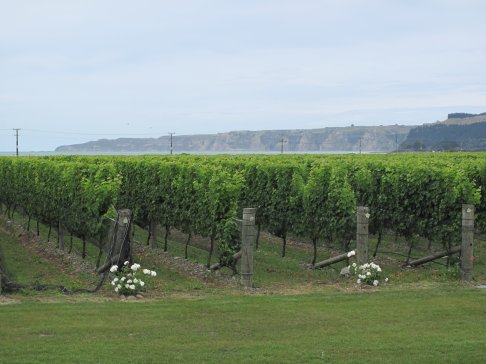 New Zealand isn't known for its indigenous mammals. Indeed, besides marine mammals, there are only two species of mammals native to the area – both of them bats. However, the melting pot of New Zealand brought together many nationalities, and they brought their animals. I am very thankful to those who brought the sheep: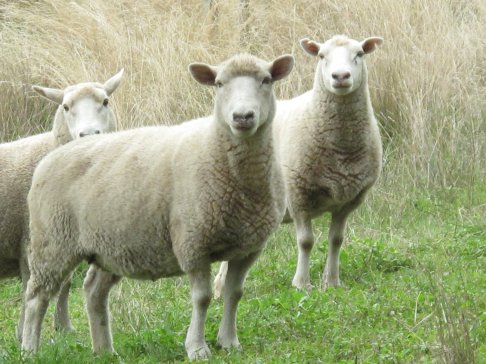 Probably my favorite dishes I have eaten here have been various preparations of lamb. I don't know who thought it would be good idea to bring hedgehogs here, but someone obviously did: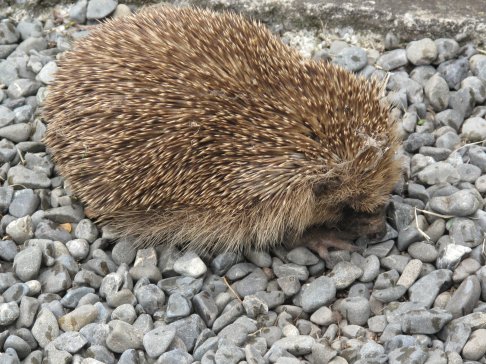 After Hastings, it was on to Wellington. We flew there in a fairly small airplane, for which there was no security. We didn't have to go through metal detectors, we didn't have to put our bags through X-ray machines, and we didn't even have to show ID. We just got there, gave them our names, gave them our bags, and got on the plane. It was wonderful.
The port city of Wellington has lots of things to see. After we got settled into our hotel, we took the cable car up a hill in the middle of town. Since most of the town is built on hills, there are a several cable cars, many of them private. This particular one is a tourist attraction, as it takes you to the botanical gardens, which offer sights like this one: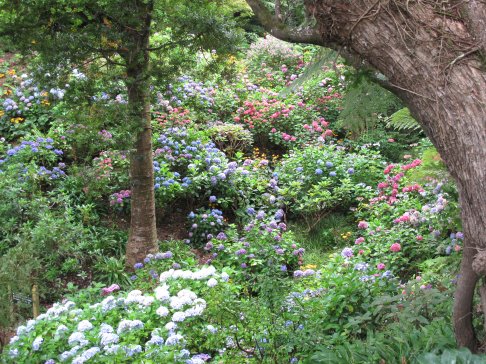 The next day, we went to Te Papa, which is the main museum of New Zealand. I thought it would mostly focus on the Maori. Well, it certainly had Maori artifacts, such as this wonderful freshwater war canoe: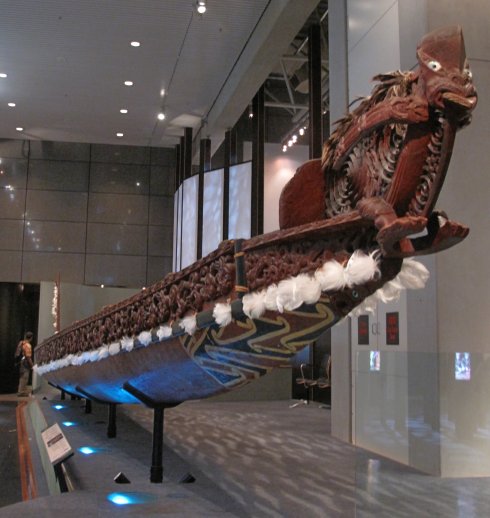 However, it had much more than that. It had exhibits that cover many of the nationalities that make up New Zealand. It also had a great exhibit on fossils found in New Zealand as well as a lot of information about greenstone, which is found only in New Zealand (actually, only on the South Island). One thing they ask visitors to do is to rub a specific greenstone in the museum: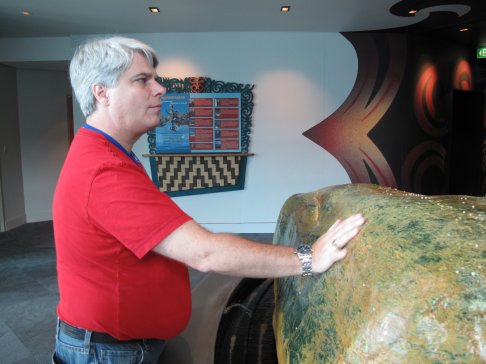 That way, we leave something of us behind at Te Papa, and we take something of New Zealand with us when we leave.
Another thing I was surprised to see was a specimen of colossal squid that had been pulled up by a fishing boat in the Antarctic.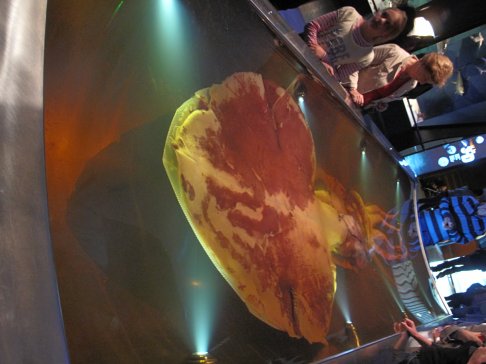 This is supposed to be the largest species of squid alive today. They generally live at ocean depths of 1,000 to more than 2,000 meters. This one was caught in 2007 by a fishing vessel named San Aspiring. The vessel was using longlines to fish for toothfish, and as they pulled one of the longlines up, they found the squid still holding on to one of the fish that had been hooked. They quickly froze it, and it was eventually sent to Te Papa.
We are now sitting in our hotel room. Tomorrow, it is on to Queenstown.