"Incredible" just isn't enough to describe our experiences over the past few days. We left Hastings and flew to Queenstown. Once again, there was no security on the plane. We just walked up, gave them our names and bags, and off we went. I will definitely miss this kind of flying.
Kathleen was looking forward to this part of the trip more than any other, and it is easy to see why. We are staying at a place called Blanket Bay. It is on the shore of Lake Wakatipu, which is just amazing. It is New Zealand's longest lake (about 50 miles long), and it is nothing short of spectacular: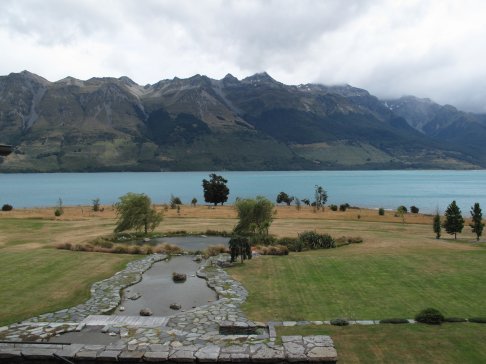 Of course, even this lovely lodge could not prepare us for the majesty that we would see our first full day in this area. We had to get up early for a 5-hour bus ride to Milford Sound. On that bus ride, we were treated to some amazing sites: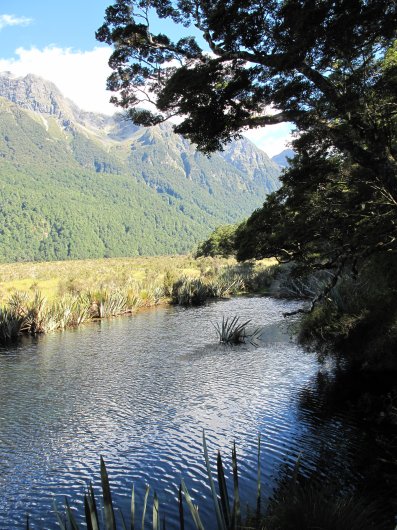 Then, we hit Milford Sound. There are simply no words to describe its beauty, and no picture will ever do it justice. However, with Kathleen along, we have to try.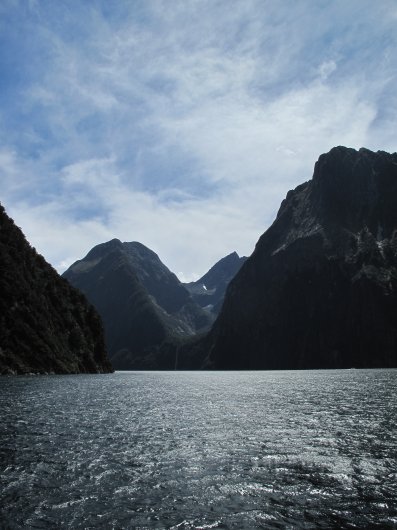 Milford sound is really not a sound. It is actually a fiord, having been cut by a glacier, probably after the post-Flood ice age. In this case, the glacier carving resulted in high granite cliffs flanking a deep ocean inlet. It is truly magnificent. There are some amazing waterfalls. Look at this one, with a large passenger ship in the photo to give you scale: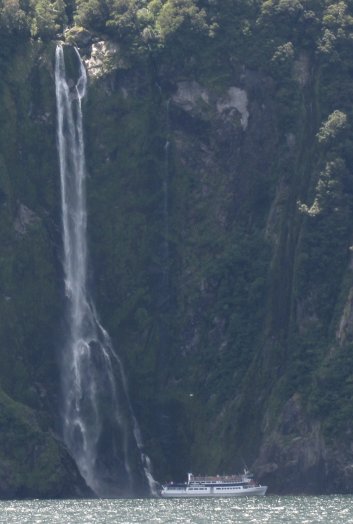 This particular waterfall is not even close to the tallest one in the sound, but it is taller than Niagara Falls. We actually got "up close and personal" with two waterfalls. The first one: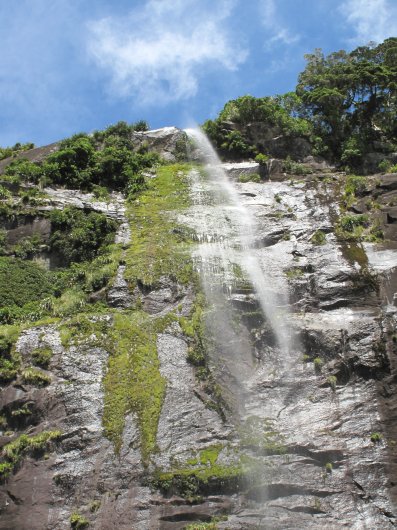 Gave us a wonderful rainbow when we got to its base: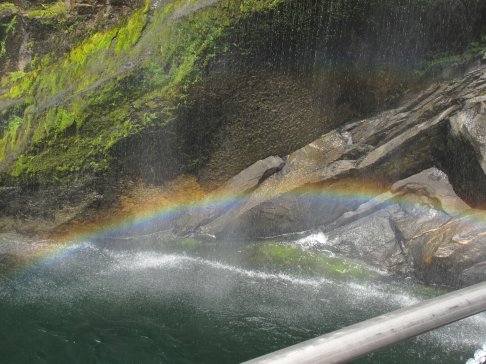 We traveled through the sound towards the Tasman Sea, taking in all the views: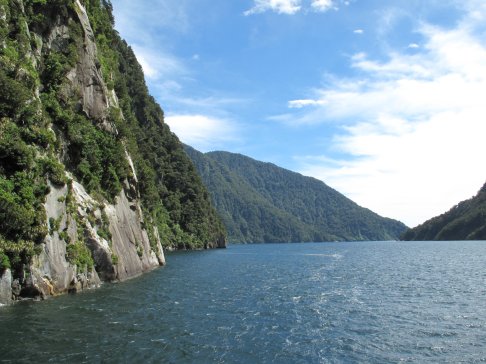 Once you get out on the sea, the entrance back into Milford Sound is hard to see: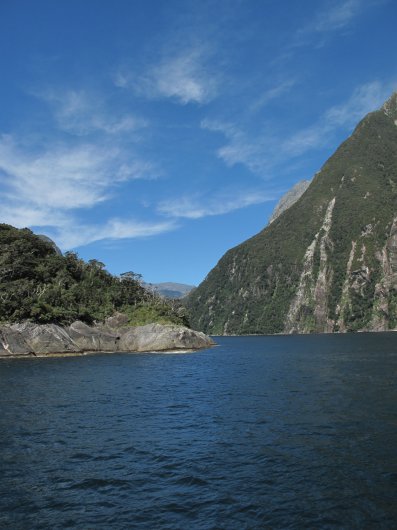 Which explains why it was initially overlooked by European explorers. It was actually discovered by a New Zealand fur seal hunter named John Grono. He and his colleagues nearly hunted the fur seal to extinction, but because of good conservation efforts, the population is now growing. Immature males tend to use Milford sound as a haven: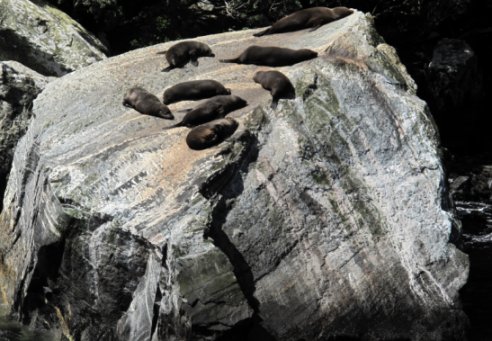 Remember the waterfall that was taller than Niagara Falls? Well, I got a chance to get really "up close and personal" with it as well!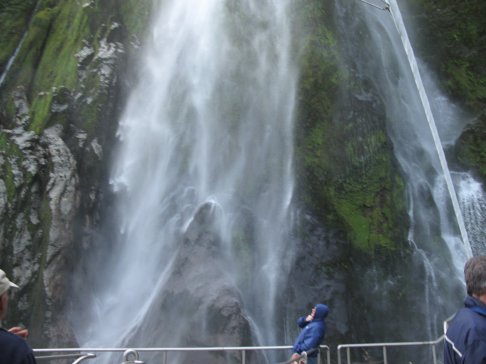 If that wasn't spectacular enough, we went home via helicopter so we could look at the sound from another perspective: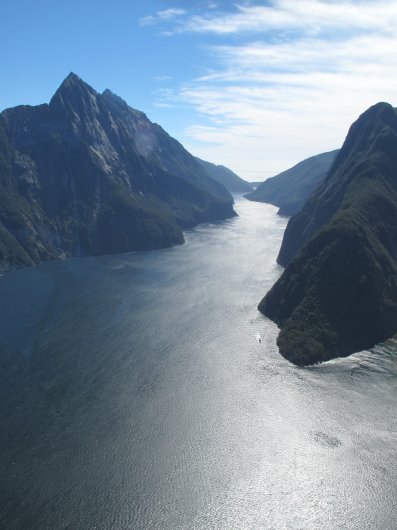 Then we actually landed on part of a glacier! It was surprisingly warm up there, and of course, the view was amazing: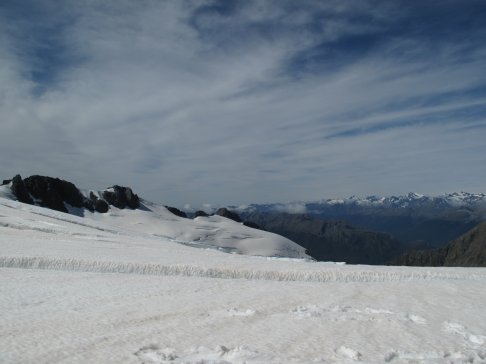 Once we lifted off from the glacier again, we headed back home, enjoying the breathtaking overhead views: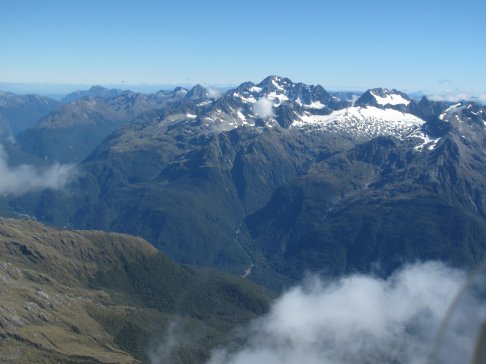 There is no wonder that everyone says a Milford Sound trip is a "must do" for anyone who visits New Zealand. It is something I will never forget.