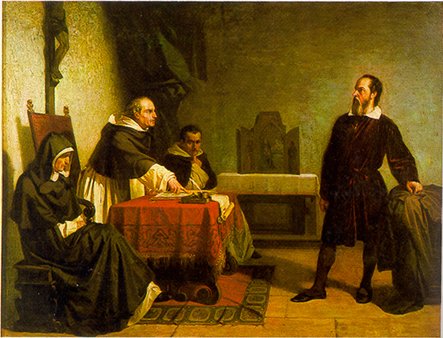 In March of this year, I wrote a post about an article that would later appear in the peer-reviewed journal Acta Histochemica. It was an exciting report about soft tissue recovered from a fossilized Triceratops horridus horn. Unfortunately for the lead author, Mark Armitage, it was too exciting for the High Priests of Evolution. According to Creation Ministries International:
Until recently, Mark served as the Manager for the Electron and Confocal Microscopy Suite in the Biology Department at California State University Northridge. Mark was suddenly terminated by the Biology Department when his discovery of soft tissues in Triceratops horn was published in Acta Histochemica.

He is currently seeking relief in a legal action for wrongful termination and religious discrimination by the University.
Now, of course, the exact details of why Armitage was fired from California State University Northridge are not publicly known. However, the timing of the event speaks volumes. It's not every day that a university employee gets fired right after publishing a paper in a peer-reviewed journal!
If the article was the motivation for Armitage's termination, it wouldn't surprise me. As more and more evidence against the ruling scientific dogma of the day continues to accumulate, the only thing the fervently faithful can do is call out the Inquisition in an attempt to squelch that evidence.
That's what happened when Grand Inquisitor Jerry Coyne decided that Dr. Eric Hedin at Ball State University had to be silenced. He called in the attorneys and forced the university to cancel a course that introduced students to Intelligent Design, as well as the arguments against it. Obviously, the university had to give in to the attorneys, since there was no way it could afford to face an easily-avoided lawsuit. The only good news that comes from this Orwellian situation is that Dr. Hedin will not be fired.
Of course, squelching competing ideas is incredibly anti-science, and it never works. The evidence will win out, and science will eventually correct itself. Thus, the High Priests of Evolution are fighting a losing battle. The only thing their Inquisition can do is delay the inevitable.