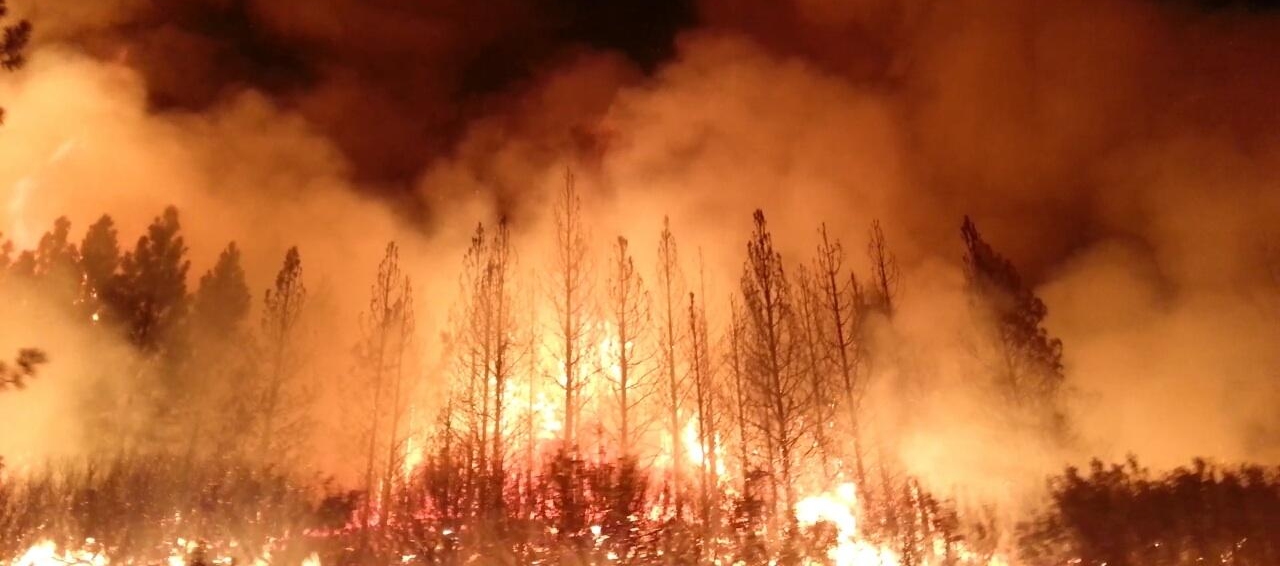 I had another blog post planned for today, but I decided to put it off because over the weekend, I got three questions regarding the fires in the Amazon. People are concerned, mostly because of irresponsible articles like this one:
Brazil's Amazon rainforest is burning at a record rate, research center says
It's the classic example of a story that is technically true but absurdly misleading. Indeed, the National Institute for Space Research has never seen the number of forest fires that it is currently seeing in the Amazon. However, as the article notes, that research program started in 2013. So yes, over the past six years, this is the worst year yet. However, if you just broaden your scope a bit, you will see that there is nothing unusual about this year.
While the National Institute for Space Research has only been collecting data about forest fires since 2013, researchers at the Global Fire Emissions Database have been studying them since 2003. That's almost three times as long. What do their data tell us? Well, all you have to do is go here. It gives you a handy graph that shows you the total count of fires in the Amazon region by year.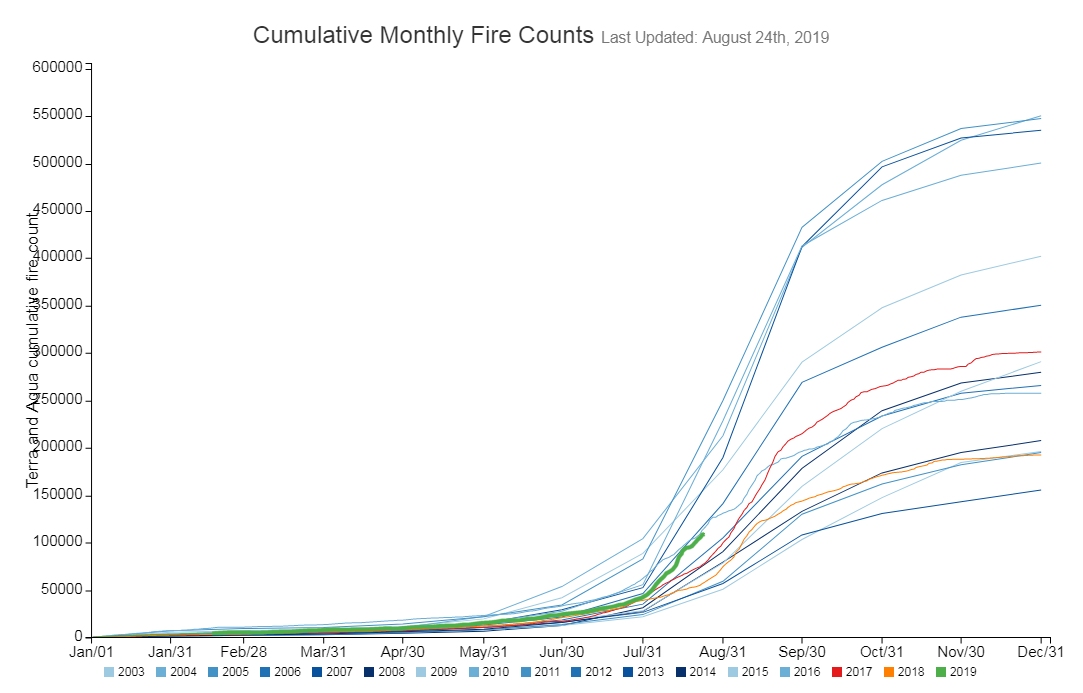 To make it stand out, I thickened the green line, which represents this year. As you can see, this year is pretty much dead center compared to the past 16 years. If you go to the link itself, you can put your cursor over the year listed under the graph, and you can see each year clearly. If you do that, you will see that 2003-2007 were all worse than this year, with 2005 setting the record. The data are actually more detailed than this. You can click on areas of the Amazon region on the left part of the website and see data for each region. If you click on "Amazonas," for example, you will see that a few days in 2019 did set the record in that region.
It's probably worth noting that many of these fires are caused by people…deliberately. Natural forest fires don't happen in the Amazon region very often. Most of the fires are being set to clear land for agriculture, and most of them are not in the heavily-forested regions. Also, while you might be worried about deforestation in general, you needn't be. The latest research indicates the earth has been getting greener since 1982.
UPDATE (08/27/2019): It does seem that there is something unusual happening in the Amazon right now. According to this source:
…the fires were at average levels through to mid August, and then there was a huge uptick.

Why was that? Seems that it started when the farmers in the state of Para declared a "'dia do fogo,'" or "day of fire" on August 10th. They said they did this in order to show to Bolsonaro that they want to work and that the only way to clear pastures for them to work was with fire (report in Portuguese here), This was spectacularly "successful" and there was an immediate increase in fires which continued through the following weeks.
So there is unusual fire activity right now – more than the standard land-clearing fires for agricultural use. The added fires are the result of political protests.