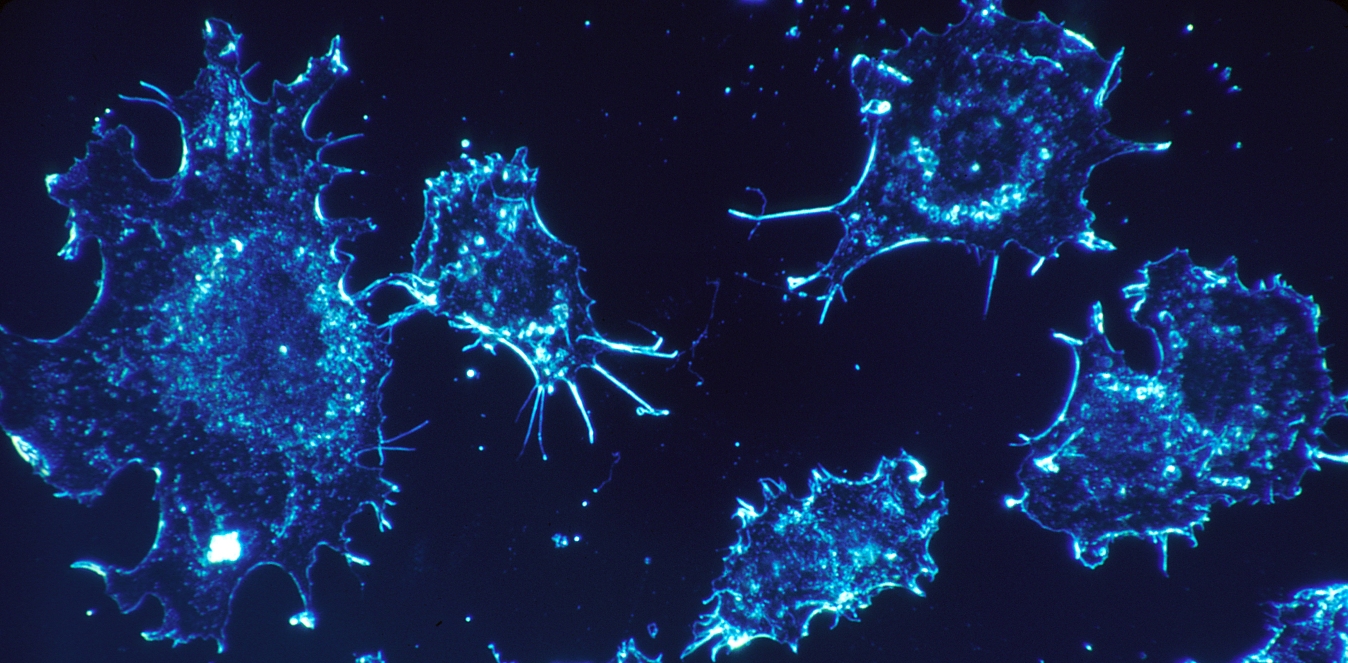 I started seeing it on my Facebook feed Tuesday. I started getting messages about it on Wednesday. It's a news story of great interest to many people, and the headline says it all:
A CURE FOR CANCER? ISRAELI SCIENTISTS SAY THEY THINK THEY FOUND ONE
The news outlet that published the story is the Jerusalem Post. After it was published there on Monday, U.S. news outlets picked up the story. I suspect that nearly everyone in the U.S. knows someone who has been afflicted with some form of cancer, so the interest is understandable. The problem is that the story is almost certainly not true.
As far as I know, the Jerusalem Post is a credible news organization. Also, the people who have made the claim (Dan D. Aridor and Dr. Ilan Morad ) are credible people. Nevertheless, the claims are not credible, especially when you investigate them.
Aridor and Morad say that they are using "phage display" technologies to target proteins that are typically produced by cancer cells. This allows them to eliminate cancer cells without affecting healthy ones. This is already an active area of cancer treatment research, so the technique is a valid one. They claim that they have a special variation on the technique that will allow them to offer "a complete cure for cancer" within a year or so. If that sounds too good to be true, it probably is – especially when you see what the claim is based on.
Essentially, they say they have tested their technique on mice, and it works very well. Unfortunately, they have not published their results, so it is hard to know what that really means. They claim they don't want to spend their time and money on writing up a publication. Instead, they want to concentrate on the research necessary to perfect the technique. That is understandable, and they might also be afraid that others could use their publication to "copy" their technique and beat them to the punch.
So let's give them the benefit of the doubt. Let's assume that they tested their technique on mice, and it was found to completely eliminate specific types of cancer in mice with no discernible side effects. That still doesn't mean it will work in people! The gap between animal studies and human studies is huge, which is why many treatments that worked incredibly well in animals do very poorly when used to treat people. Now, of course, it makes sense to test a treatment on animals first, but to claim that a technique can go from early animal trials to human treatment in a year is naive, at best.
Also, to make a blanket statement that it will be "a complete cure for cancer" is silly, since there are so many different forms of cancer. It's possible that their technique might be a great cure for some forms of cancer, but the idea that it will treat all (or even most) forms of cancer seems shockingly inconsistent with what we know about the nature of cancer itself.
Of course, no one will be happier than me if I am wrong. I have had skin cancer removed, and my wife recently had a cancerous breast tumor removed. Thus, a cure for cancer would clearly make me very happy. Nevertheless, I don't think there will be one within a year, and even if there is one, I suspect that it will only be able to treat specific types of cancer.