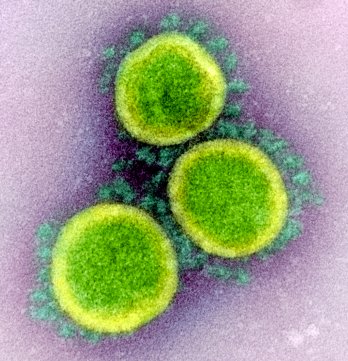 Since I wrote about the Pfizer vaccine being shown to be effective against COVID-19, people have asked me whether or not those who were previously infected should also get the vaccine. While I tell everyone to talk with a physician who is familiar with their medical history, as a scientist, I didn't think vaccination after infection was beneficial. That's certainly true for the vast majority of pathogenic viruses, so it made sense that it was true for the virus that causes COVID-19. In addition, two studies (here and here) indicated that immunity from infection was slightly more effective than immunity from the vaccine. However, a new study has just been published that has changed my mind on the issue.
The study looked at 246 patients who had been infected by COVID-19 in 2020 and then had a laboratory-confirmed reinfection in May or June of this year. It then matched them with 492 people who were roughly the same gender, roughly the same age, had been infected with COVID-19 at roughly the same time in 2020, and had not been reinfected with the disease. It compared the vaccination status of the 246 participants and the 492 controls. It found that those who had been infected but had not been vaccinated were 2.34 times (that number is poorly known, see below) more likely to be reinfected with COVID-19 than those who had been infected and were fully vaccinated (either two doses of the mRNA vaccine or one dose of Johnson & Johnson). Thus, the study indicates that vaccination after infection provides more protection than infection alone.
Why does this study contradict the two previous studies? Most likely, it's because of the variants that have appeared. The earlier studies looked at reinfections that occurred before the variants had become prevalent in the U.S. The reinfections in this new study were more recent, so they probably contained more variants than the previous studies. Indeed, both of the previous studies list variants as an issue that they don't address well. This interpretation is supported by another study that indicates vaccine-produced antibodies are significantly more effective against variants of the virus than those produced from infection.
Now I do have to include a couple of important caveats. First, this is a pretty small study, as a result, the statistical error is large. The study says people who were infected and not fully vaccinated were 2.34 times more likely to get reinfected. However, when the small nature of the study is taken into account, that number has a 95% chance of being as low as 1.58 or as high as 3.47. That's a pretty wide range, indicating that the risk is not well known. However, despite the wide range, the conclusion that the vaccine offers more protection to those who had been previously infected is reasonable.
The study lists five limitations, each of which needs to be considered as additional caveats. However, I will highlight only one of them:
…persons who have been vaccinated are possibly less likely to get tested. Therefore, the association of reinfection and lack of vaccination might be overestimated.
I agree with that. I know many people (my wife included) who got tested for COVID-19 before being vaccinated, but have not been tested since being vaccinated. Since the study is small, it is possible that this issue could radically change the result. Thus, more studies need to be done.
Based on the information that exists right now, however, I do think that those who were infected with COVID-19 would probably be better protected if they got vaccinated. We don't know that for sure, but the data are certainly leaning in that direction. Of course, no one should get any medical treatment (vaccine or otherwise) without getting the advice of a physician who is familiar with his or her medical history. Everything you put in your body (including food) comes with a risk, and your medical history helps a physician determine that risk.