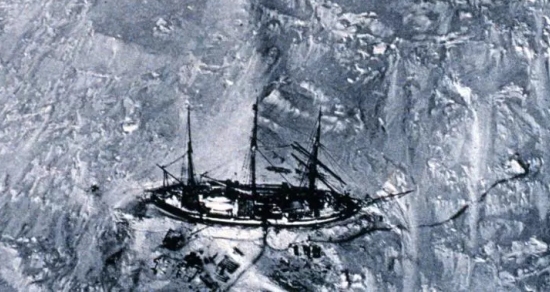 Ice in the Arctic has been on a shaky-but-steady decline for the past 25 years, perhaps even longer. Many point to this decline as evidence for global warming. If that were the case, however, ice in the Antarctic should be declining as well, but it isn't. A recent scientific paper that attempts to put Antarctic sea ice in historical context states this problem succinctly:
In stark contrast to the sharp decline in Arctic sea ice, there has been a steady increase in ice extent around Antarctica during the last three decades, especially in the Weddell and Ross seas. In general, climate models do not to capture this trend and a lack of information about sea ice coverage in the pre-satellite period limits our ability to quantify the sensitivity of sea ice to climate change and robustly validate climate models.
In other words, the computer models that are based on our understanding of global climate predict that global warming should be causing a decline in both Arctic and Antarctic sea ice. However, that's not what's happening, at least according to the satellite record, which has been around for a little over 35 years. As a result, the authors of this paper decided to do something innovative: attempt to find out how much ice was in the Antarctic roughly 100 years ago.
How did they do it? They examined the logbooks of explorers who attempted to reach the South Pole during the Heroic Age of Antarctic Exploration, which took place from the late 1800s to the early 1900s. Using those logbooks, the authors were able to produce what seems to be a fairly accurate map of the edge of Antarctic sea ice during that time period. However, these data don't help to resolve the conflict between the Arctic ice record and the Antarctic ice record. In fact, they seem to amplify the problem.
The study indicates that 100 years ago, Antarctic sea ice was, at most, 14% more abundant than it is today. However, most of that excess ice was concentrated in one region: the Weddell Sea. Ice in the rest of Antarctica in the early 1900s was very comparable to what we see today. Nevertheless, taken all together, the data do indicate that there has been a decline in Antarctic sea ice over the past 100 years or so. Surprisingly, this just adds to the confusion over Antarctic sea ice, at least when these data are added to the other data that have been collected over the years.
Consider, for example, an ice-core study that was published 13 years ago. It indicates that in the 1950s, Antarctic sea ice was roughly 20% more abundant than it was in the early 2000s. Other studies agree. If those studies and this current study are accurate, Antarctic sea ice increased from the 1900s to the 1950s, then decreased from the 1950s to some point before 1980, and then started increasing again.
Obviously, then, the behavior of Antarctic sea ice is complicated. Most likely, this is because the local climate of Antarctica is complicated. I suspect that local effects are far more important than global effects when it comes to sea ice in a specific location. As a result, I would think that the amount of ice at either pole is more indicative of local climate than it is of global climate.
Thus, just as the increase in Antarctic ice is not an indicator of global cooling, I doubt that the decrease in Arctic ice is an indicator of global warming.