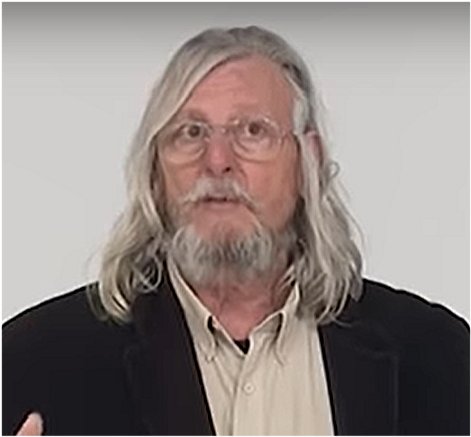 Two weeks ago I wrote about a possible treatment for COVID-19, the pandemic disease that is affecting most of our lives. It has been championed by French physician and microbiologist Dr. Didier Raoult. So far, he has written two papers about it (here and here). I was excited about his initial report, and I was hoping for a serious follow-up study. When I saw that he had written a second paper, I eagerly read it. Unfortunately, it wasn't the serious study that I had hoped for. Nevertheless, it has gotten some media attention and seems to have influenced the FDA, so I decided to share my thoughts on it.
The results seem very exciting. He and his colleagues treated 80 patients with the malaria-fighting drug hydroxychloroquine and the antibiotic azithromycin. They note that they saw "clinical improvement" in 78 of them. One of the other two (an 86 year-old patient) died, and the other (a 74 year-old patient) was still in intensive care when the paper was written. While that sounds really good, there are a couple of "red flags" that make me hesitant to think that the treatment is as effective as it seems.
The first problem is that there is no control group. In a serious medical study, there needs to be a similar group of patents who do not receive the treatment. The treated group can be then measured against the untreated (control) group. Without that, it is very difficult to determine what the actual effect of the treatment is. Of course, I understand why there is no control group. Dr. Raoult wants to save lives. He thinks his treatment is effective, so he wants to give it to as many people as he can. He would have to "withhold" his life-saving treatment from some people so that he could have a control group, and that could lead to more deaths. I can understand why a physician would shudder at that idea.
However, the control group is important, because we really have no idea what would have happened to the 78 people who recovered had they not been given the treatment. While we still don't know, the fatality rate of this disease is thought to be 1-2%. In 80 people, then, you would expect only one or two (0.8-1.6 to be precise) deaths, so this group of patients has the fatality outcome we expect had there been no treatment at all.
Now, of course, Dr. Raoult and his colleagues did more than just track whether or not the patients died. They tracked the amount of virus in each patient's nasal cavity and found that the amount of virus dropped significantly for most of them. Once again, that sounds nice, but without a control group, we simply don't know whether or not that was because of the treatment.
The second problem is the profile of patients who got the treatment. They mostly seemed to have a mild case of the disease. Only 15% had fever. Only 53% showed signs of lower respiratory tract infection. Worse, 5% showed no symptoms at all. Once again, it isn't surprising that most of these patients recovered – most of them fit the profile of people who are expected to recover.
There is a third problem. A scientific study has been done in China with a control group. It is very small, and I can't read it, since it is in Chinese. However, based on a Forbes article, the study had 30 patients. Half were given hydroxychloroquine, and half were not. That study showed no significant difference between the control group and the treatment group. Thus, if that study is correct, hydroxychloroquine is not an effective treatment for COVID-19.
Now, of course, that study didn't include the antibiotic, so it's possible that Dr. Raoult's treatment is better than the treatment assessed by the study. It's also possible that because of problems with the Chinese study's design (small number of patients and no placebo, for example), the Chinese study is wrong. From a scientific point of view, then, we simply do not know whether or not Dr. Raoult's treatment (or hydroxychloroquine by itself) is effective against COVID-19.
Nevertheless, the FDA has approved using hydroxychloroquine and other, similar drugs to treat COVID-19. This is probably a good plan, since the risks of using the drugs are low. However, until serious, controlled studies are done, we have no idea whether or not they are doing any good.