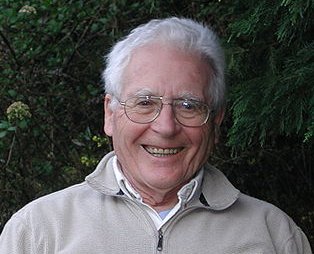 Dr. James Lovelock is a bit of a "renaissance man." He has a PhD in medicine from the London School of Hygiene and Tropical Medicine, and he has done medical research at Harvard, Yale, and the Baylor College of Medicine. However, he started working for NASA more than 50 years ago, and his research interests broadened considerably. As a part of his NASA work, for example, he invented the electron capture detector, which led to the detection of CFCs in the atmosphere, helping to draw a definitive link between CFCs and ozone destruction. He is the author of the "Gaia hypothesis," the odd idea that about one billion years after forming, earth became the home of an incomplete life form that started shaping this planet's evolution to complete its own development. According to this idea, the earth and all its inhabitants are simply parts of one gigantic life form, named Gaia (after the Greek goddess of the earth).
As odd as the Gaia hypothesis is, it motivatd Lovelock to study the earth's systems, and as he studied them, he became convinced that global warming was a threat to Gaia. In 2006, he wrote a book called The Revenge of Gaia: Earth's Climate Crisis and the Fate of Humanity. It was full of the hysterical nonsense that is typical in the global warming literature, including absurd statements like:1
…before this century is over, billions of us will die and the few breeding pairs of people that survive will be in the arctic region where the climate remains tolerable.
Clearly, then, Lovelock was convinced that global warming was going to radically change the world as we know it, devastating the human population. Time Magazine seemed to agree with him, because the next year, it named him one of 13 "Heroes of the Environment," saying:
Jim Lovelock has no university, no research institute, no students. His almost unparalleled influence in environmental science is based instead on a particular way of seeing things. It is a way of seeing things as systems of connections, responses and feedback that applies both to experiments and instruments (of which he is a gifted inventor), and to the world itself.
How quickly times change. In a mere six years, Lovelock has significantly altered his tune. He still believes that global warming is real. However, he has finally taken the time to seriously look at the data, and even he admits that doomsday scenarios such as the ones that he painted in his book are wrong.
Continue reading "One Global Warming Alarmist Now Admits He Went Overboard"