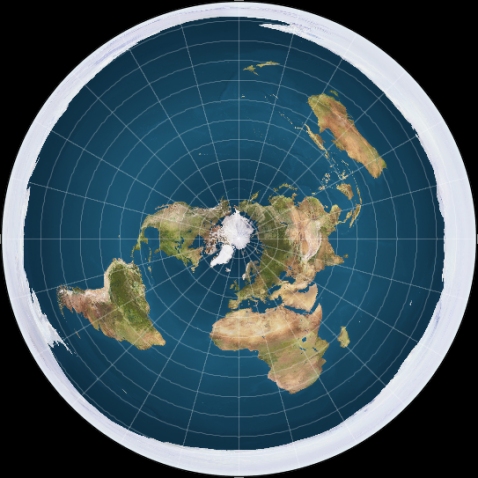 When someone wants to really insult you in a scientific discussion, he or she often compares you to someone who believes that the earth is flat. Not long ago, for example, President Obama wanted to level an insult at those who question the idea that human activities are warming the earth. In a speech at Georgetown University, he said that he has no patience for people who deny that human-produced global warming is real. He added:
We don't have time for a meeting of the flat-Earth society…Sticking your head in the sand might make you feel safer, but it's not going to protect you from the coming storm.
Of course, creationists are often given the same label. Wray Herbert, for example, is a journalist who focuses on human behavior and health. For a while, he was the psychology editor at Science News, an indispensable resources for keeping up with the most recent scientific discoveries. He wrote:
The last Flat Earther supposedly was spotted in California, near Los Angeles, some years ago. But the term endures in our cultural idiom, where it has come to mean any dogmatic, rigidly anti-scientific thinker: Creationists, holocaust-deniers, indeed anyone who insists on an irrational belief, all meaningful evidence to the contrary notwithstanding.
Wray is wrong about a couple of things in those two sentences, including the fact that the last Flat Earther was spotted in LA some years ago. In fact, belief in a flat earth is alive and well today, and one of its major spokesmen has a rather interesting mix of views.
Continue reading "The President of the Flat Earth Society Is An Evolutionist Who Also Believes in Global Warming"