Global climate models (GCMs) are one of the driving forces behind the idea that global warming is real and is the result of human activity. These models attempt to simulate global climate as a result of various input parameters, one of which is the amount of carbon dioxide in the atmosphere. These global climate models generally agree that the earth should be warming due to the increased levels of carbon dioxide found in the atmosphere. For example, here are the projections made by several different GCMs back in 2000: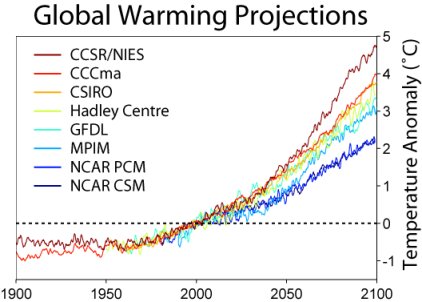 Note that global temperatures were predicted to rise throughout the decade of 2000-2010. Instead, global temperatures have remained remarkably steady over that same time period: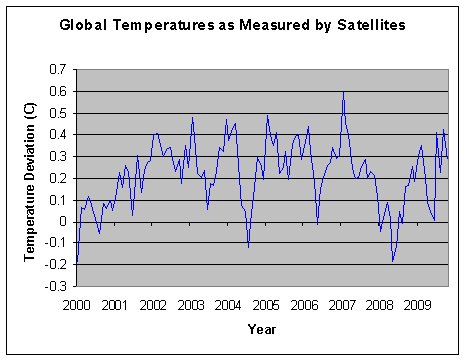 So why have the computer model projections fared so poorly when compared to what has actually happened so far? Well, it seems that one of the real luminaries of climate science, Richard Lindzen, has found at least part of the answer to that question1.
Continue reading "One MORE Reason to Be Skeptical of Global Climate Models"