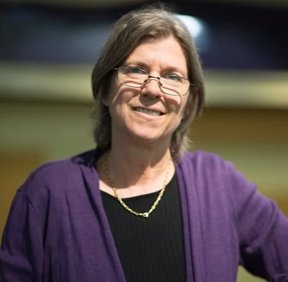 Dr. Judith Curry holds an earned Ph.D. in geophysical sciences from The University of Chicago. For the past 14 years, she has been on the faculty at the Georgia Institute of Technology, and for the majority of that time, she was the chairperson of the School of Earth and Atmospheric Sciences. She has authored 186 peer-reviewed scientific papers and has two books to her credit. By any objective measure, she is a giant in the field of climate science.
I wrote about Dr. Curry more than six years ago, when Scientific American branded her a heretic. What was Curry's heinous crime against science? She didn't toe the party line when it came to global warming. She didn't claim that global warming wasn't occurring, and she didn't claim that people aren't responsible. Instead, she simply started stressing the real uncertainties involved in climate science. That, of course, is an unpardonable sin, and as a result, she is routinely demonized by those who know significantly less than she does about climate.
Why has she decided to resign, even though she has not reached traditional retirement age? She discusses this on her blog, and I encourage you to read the entire article. Like most of the entries on her blog, it is thoughtful and revealing. She mentions several factors that have contributed to her resignation, and then she says this:
A deciding factor was that I no longer know what to say to students and postdocs regarding how to navigate the CRAZINESS in the field of climate science. Research and other professional activities are professionally rewarded only if they are channeled in certain directions approved by a politicized academic establishment — funding, ease of getting your papers published, getting hired in prestigious positions, appointments to prestigious committees and boards, professional recognition, etc.

How young scientists are to navigate all this is beyond me, and it often becomes a battle of scientific integrity versus career suicide… [emphasis mine]
The sad fact is that her observations are 100% accurate, and they can be applied to at least one other field of scientific inquiry – the investigation of origins.
As a member of the Ball State University faculty, I was forced to choose between scientific integrity and career suicide. Since I would share my views privately with students who asked, I became known among some students as a creationist on campus. At that time, I was working with gifted and talented high school students at a special school on the Ball State University campus. That school had a short term in which 2-week intensive classes were taught. The classes were created by the faculty, and several students asked me to teach a class on origins science. Because I thought it might destroy my career, I was hesitant. However, after much prayer, I decided that "hiding" my views on origins was not the right thing to do, and since students wanted to learn more, I should teach the course.
In the course, I tried to be as even-handed as possible, but obviously, my view that the scientific evidence supported creation came through. The next term, I was asked by some students to participate in a creation/evolution debate on the Ball State University campus. Once again, I thought this might hurt my career, but the alternative was to "hide" my views, which I didn't think was right. Interestingly enough, the evolutionist I debated came from a nearby Christian university. Students found it quite ironic that the professor from the Christian university was defending evolution while the professor from the secular university was defending creation!
Of course, this gave me the reputation of a creationist across the Ball State University campus, and that effectively ended my career. When I applied for the opportunity to seek tenure, I was denied, despite the fact that I had recently been a finalist for a campus-wide "Excellence in Teaching" award, was named a "Bene Facta Scholar" by Ball State University, and had the second-largest research grant in the department. One of the professors who voted against the decision specifically said to me that "what church you go to" shouldn't have been a factor in the decision, but it was.
Now don't get me wrong. I am not angry or upset over that decision. I think it was God's way of showing me what He really wanted me to do: write science texts for future scientists. Nevertheless, my experience at Ball State University caused Dr. Curry's words (in bold above) to resonate with me. It's bad enough that one field of science (origin science) is so politicized. It is truly unfortunate that another field has become like that as well.
Dr. Curry says she is not retiring from her professional life, and that's good news. As one of the few sane voices left in climate science, she needs to continue to be heard. I can only hope that her resignation is a wakeup call to those in the field of climate science who are more interested in following the data than jumping on the bandwagon.
Only time will tell.