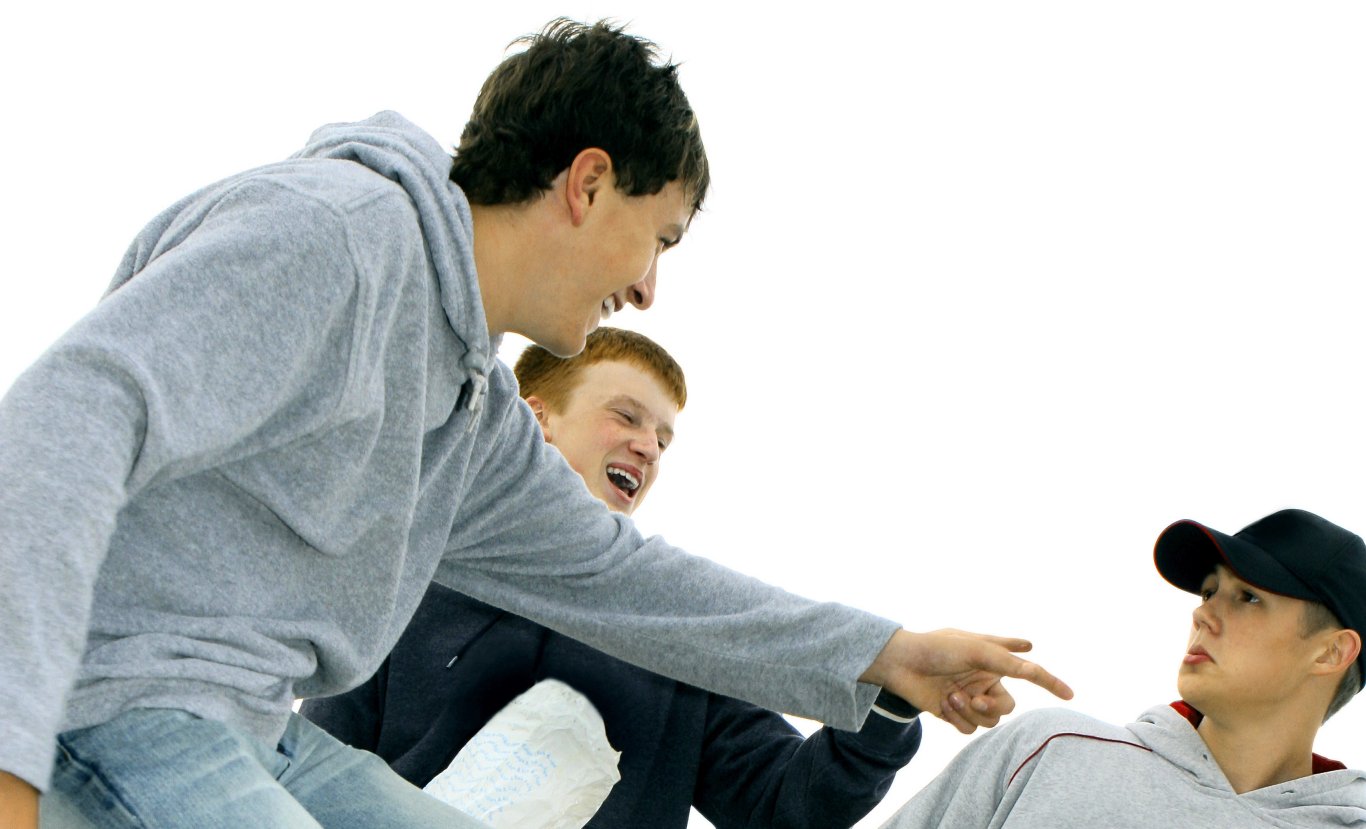 In response to a Harvard Law Professor's evidence-free assertion that there should be a presumptive ban on homeschooling, Ideological Diversity (a student group at Harvard's John F. Kennedy School of Government) hosted an online conference entitled "The Disinformation Campaign Against Homeschooling." You can watch it here. I attended the conference, and it lived up to the student organization's name. There were seven speakers, and they all come from very different ideological perspectives. There was one Evangelical Christian, for example, while two of the other speakers specifically noted that they are not religious in any way. Some were conservative, while others were liberal. One speaker even noted that while he agreed with the other speakers when it comes to homeschooling, he strongly disagreed with them on many other matters.
All of the speakers were decidedly anti-school, but for different reasons. One suggested that the school system we have today is institutionalized child abuse. Another suggested it is the result of government overreach. Another suggested that it had never been shown to produce desirable results. Another highlighted that when it comes to the most basic outcomes, its results are horrible. Since I have been involved with the homeschooling movement since the early 1990s (because my best university students were homeschool graduates), I had heard all of those things before. Someone hearing them for the first time, however, might be shocked by the degree to which some of the speakers denounced what most people consider a normal part of a person's childhood.
While most of the speakers covered material with which I was already familiar, one of them (Dr. Peter Gray, research professor at Boston College) focused on something I had never heard before: The suicide rate for children is twice as high when school is in session than when it is not in session. This is particularly striking, since Dr. Gray says that for people out of school, there is no difference between the rate of suicide in the winter and the rate of suicide in the summer. He noted that lots of people talk about suicide among students, and they discuss all sorts of different causes, but school is hardly ever mentioned.
Since I had never heard this before, I decided to look into it, and several studies confirm Dr. Gray's statement. One of the more disturbing studies I found was published three years ago. It looked at hospitalization in children's hospitals for thoughts of suicide (SI – suicide ideation) or suicide attempts (SA). It covered 2008-2015, and the results are very clear. Consider, for example, Figure 2 from the study: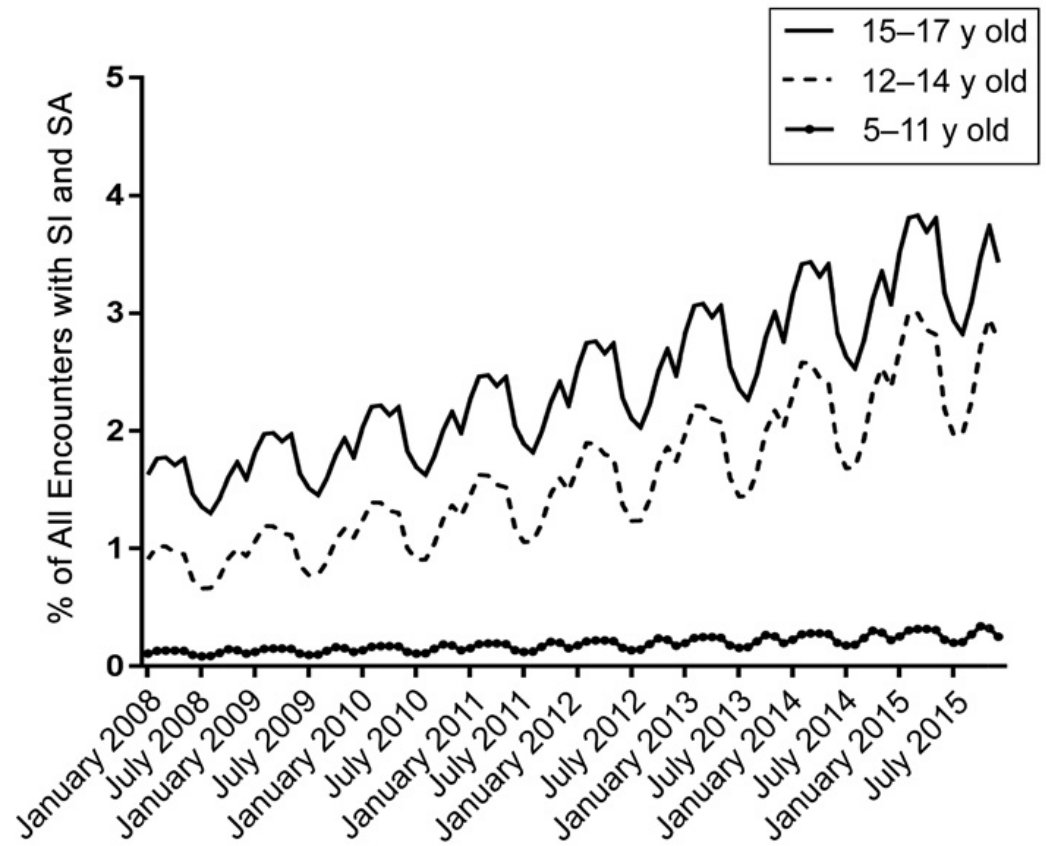 Notice that even among 5-11 year-olds, thoughts of suicide and suicide attempts peak when school is in session and drop when school is out of session. It seems to me that anyone who is concerned about the welfare of children should be very worried about this clear correlation. However, most people (including myself as of three days ago) seem to be totally unaware of it.
Now remember, correlation does not mean causation. School might not be the cause of the increase in child suicides, suicide attempts, and thoughts of suicide. It might be something else that just happens to be correlated with the academic year. However, unless someone is actually willing to look specifically at the question of whether or not school is to blame, we will never know.