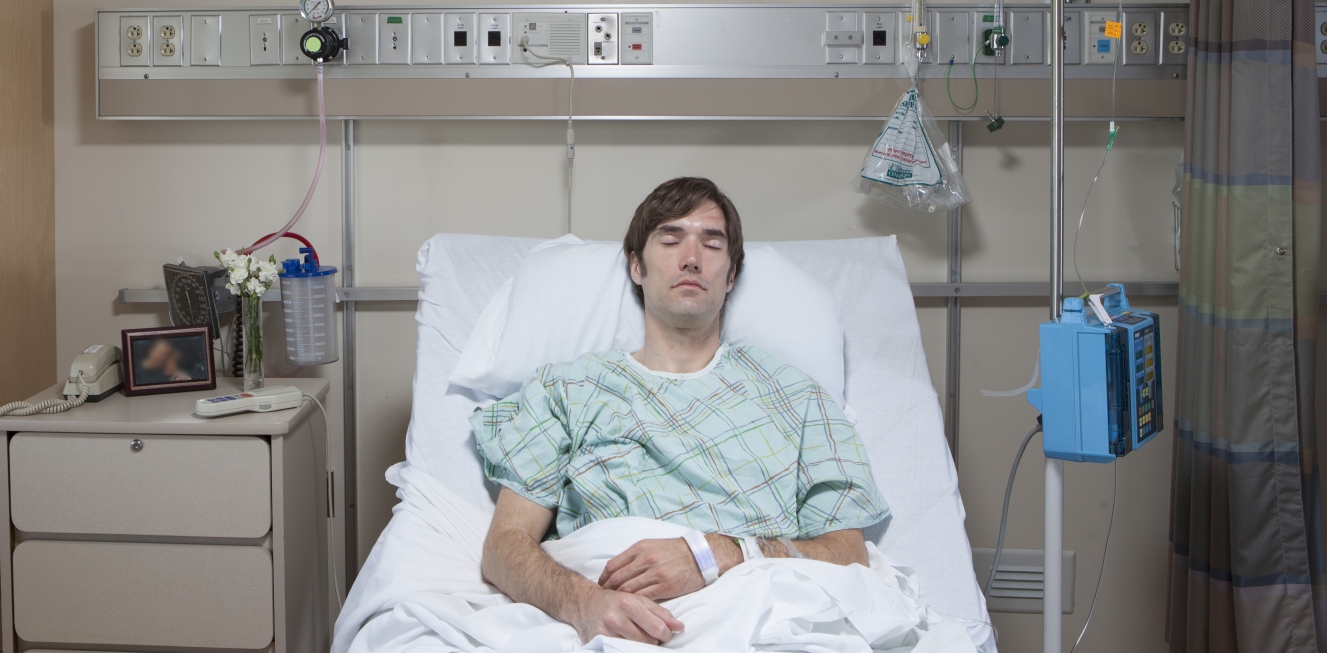 A student recently sent me an article from Live Science that reports on a man who was declared dead by three doctors. Four hours later, as he was being prepped for an autopsy (the marks to guide the autopsy had already been put on him), he started snoring! As of the time the article was written, he was alive and in the intensive care unit of a hospital. The student asked how such a thing could happen. Was it incompetence on the part of the doctors, or is it difficult to tell whether or not a person is dead? I told the student that while I couldn't address the details of this particular case since I wasn't involved, I could tell him that there have been cases over the years where the experts were convinced that a person was dead when, in fact, that person wasn't.
I first heard this kind of story when I was preparing for a talk about miracles. I ran across the case of Emma Brady. She had been declared dead after exhibiting no vital signs. She was placed in a body bag and taken to the morgue. When her children arrived about an hour later to say their goodbyes, they found her gasping for air. The administrator of the hospital said that after the family told a nurse about what they had seen:
Miraculously, the patient exhibited vital signs that were absent previously.
Over the years, I have kept my eye out for stories like this, and while they are rare, they are most certainly not unheard of.
Consider, for example, the story of Steven Thorpe. At age 17, he was in a tragic accident that killed one of the other occupants of the automobile. He was put in a medically-induced coma, and a team of four physicians told his parents that he was brain dead. They suggested that his organs be donated to help others. However, the parents brought in an additional doctor (a neurologist), who demonstrated faint brain activity. The doctors at the hospital agreed to bring him out of the medically-induced coma, and Thorpe recovered. He left the hospital five days later and at the time the article was published, he was alive and well.
Once again, while these stories seem rare, they are not unheard of. In 2008, Zack Dunlap was in an automobile accident and was declared dead 36 hours later. However, he wasn't dead. In fact, he says that he actually heard his doctors saying that he was dead. The hospital made plans to harvest his organs, since his driver's license said that he was an organ donor. However, as his family was saying goodbye, one of his cousins (a nurse) decided to pull out his pocket knife, hold Zack's foot, and scrape the knife against it. Zack pulled his own foot out of his cousin's hand. The family took it as a sign of life, and they argued that the hospital should treat Zack as if he were alive. He ended up making a full recovery.
The bottom line is that while we have amazing technology and a lot of knowledge about human anatomy and physiology, there are limits to what we can detect and what we can conclude. While it is sometimes very obvious that someone is dead, there are other times when even the experts can be fooled. That's something all of us need to keep in mind when we deal with life and death issues.