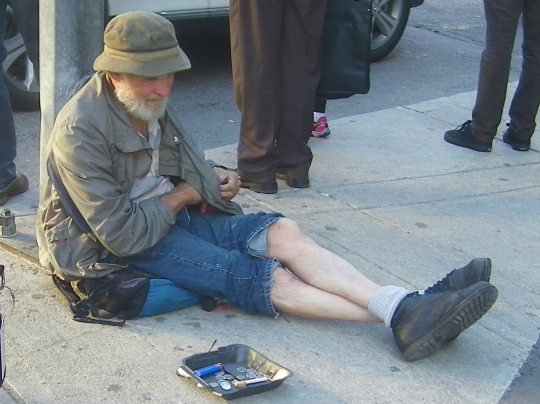 If you haven't been reading this blog long, you might not know that while science is my main interest, I do have some others. One of them is acting. For a brief time, I was a professional actor, but nowadays, acting is just a hobby. For example, I perform in community theater productions. In fact, I am currently preparing for the role of a gangster in Cole Porter's classic Kiss Me Kate. It's a fun role and allows me to sing what I think is the best song in the show, "Brush Up Your Shakespeare." I also write and perform in dramas at our church. As a result, I have a category named "Christian Drama," where I post some of the church dramas that I have written.
Yesterday, our pastor (Marc Adams) preached a sermon on Grace, one of the most important aspects of Christianity. His sermon had three main points, and the first one was "Grace gives me relief from yesterday." It emphasizes how Christians need not be slaves to their past, because grace allows us to move on from our previous sins. I wrote the following drama to illustrate this important idea.
As is the case with all my dramas, feel free to use this in any way you think will edify the Body of Christ. If possible, I would like a credit, but that's not nearly as important as using it to build up the church! If you do decide to use this drama, the genders are not important. You can change them and their names to fit the actors you have in your church. If you use a boy rather than a girl, just substitute "handsome" for "pretty" when Ralph says he would remember if they had met before.