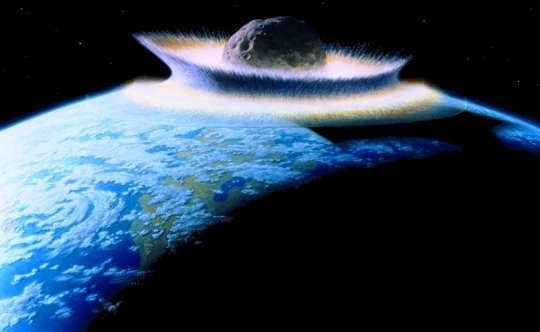 One of the many problems associated with an ancient earth is the young, faint sun. In a nutshell, we think we understand the way a star produces energy, and based on this understanding, a star starts off dim and grows brighter over time. Based on what we know, then, the sun should have been about 25% dimmer 3.8 billion years ago, when most evolutionists think life first emerged on earth. However, if the sun really were 25% dimmer back then, the earth would be far too frigid to support life.
This problem has been recognized for more than 40 years now, and evolutionists have worked hard on it (see here and here), but a solution has remained elusive. However, a recent paper has proposed a possible solution, and I found it interesting, because it illustrates exactly how desperate evolutionists are to get rid of this intractable problem.
In essence, the paper says that the way to fix the problem is to have earth pummeled by very large (greater than 100 kilometers in diameter) asteroids. They are so large that the authors call them "planetesimals":
Planetesimals exceeding 100 km in diameter pummeled the early Earth for hundreds of Myr, resulting in large volumes of melt produced both by immediate depressurization and by subsequent mantle convection driven by the impact.
Continue reading "A Desperate Attempt to Solve an Intractable Problem"