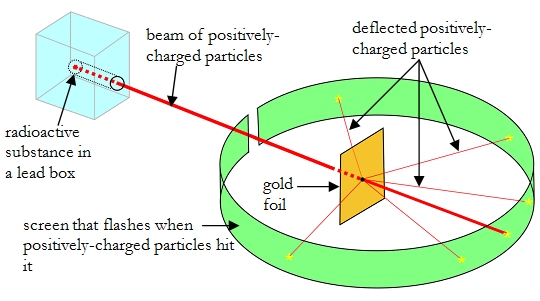 NOTE: You can get updates on the progress of this course by signing up at the publisher's website.
If you read my review of the newest edition of Exploring Creation with Chemistry, you know that there are significant issues which make it very difficult to use in a homeschool setting. As I stated in that review, I was afraid that I was being overly harsh in my analysis, so I sent it to two other PhD chemists to look over. One of those chemists gave it to two students who had used the older edition of Exploring Creation with Chemistry and were successful in his university-level chemistry course. Based on input from those four sources, I changed the review and posted it.
In addition to sending it to the two chemists, I also sent the original review to the publisher of Exploring Creation with Chemistry on January 8th, a full month before I ended up posting my review. I asked the publisher to make the older edition available for those who would like to have a more useful version of the course. It has been more than two months, and I have heard nothing from the publisher. I suspect that the publisher has studied my review, because they posted an incomplete errata sheet for the book. It corrects many of the errors I noted, but surprisingly, not some of the major errors, such as the physically-impossible Figure 3.3 and the claim that Robert Boyle wrote The Wisdom of God Manifested in the Works of Creation.
Since my review was posted, several homeschoolers have asked for my advice regarding what they should use for chemistry next year. They share my views and don't want to use the new edition of Exploring Creation with Chemistry. I have been recommending that they just use the older edition, but the number of copies available in the used market is declining. I have also been asked the same question by instructors who teach online chemistry classes. They don't want to use the new edition, and they don't think they can rely on the used market when it comes to telling their students what course to purchase.
All of this feedback led me to make this a matter of prayer. After a lot of praying, a significant number of discussions with homeschooling parents and online teachers, and some counsel from an attorney, I would like to announce that I am currently writing a new high school chemistry course that will be available on August 17th of this year.
At first, I only considered this because of the discussions I had with homeschooling parents and online teachers. Some of them are very concerned about what they will do next year. However, as I started praying and thinking about how I would approach such an undertaking, I came to realize that there really does need to be a new chemistry course for high school students who are being educated at home. This isn't because the chemistry discussed in such a course has changed since the old edition was written, but the availability of chemistry supplies has changed. In addition, my familiarity with the kinds of experiments that can be done at home has increased significantly. As a result, the experiments that I can write for my new course will be a real improvement over the experiments in my old course.
Also, my experience teaching a university-level chemistry course last semester gave me a new appreciation for the "atoms first" approach to chemistry, so my new course will have a completely different order of topics as compared to the older edition of Exploring Creation with Chemistry. I will also discuss some topics (like spectroscopy) more in this course and other topics (like environmental issues) less. The core concepts, of course, will remain the same, as they should in any high school chemistry course – an emphasis on significant figures, stoichiometry, The Periodic Table of the Elements, and the Creator who designed it all.
Although we never know what the Lord has in store for us, I am confident that I can meet the deadline listed in the title (August 17th) unless something truly unexpected comes up. I have three excellent reviewers who are also confident that they can review the text and get it back to me in time for the deadline. Even if we miss the deadline on the physical book, however, the publisher (Berean Builders) will come up with a solution that will allow students to start the course by then, even if the complete book is not yet available. As a result, you can be confident that you will have a course written by me available for this fall, assuming you want it. As time goes on, the publisher will eventually post samples of the course, a table of contents, and the like. I will let my readers know when such things become available.
As soon as I complete the new chemistry course, I will go back to finishing the elementary science series I've been working on. The first three books are already available, and the fourth book in the series is in field testing and undergoing peer review. It will likely be available in the first quarter of 2016. Assuming things go well, the final book in the series will be available by July of 2017.
Now…it's time for me to get back to writing about polarity!