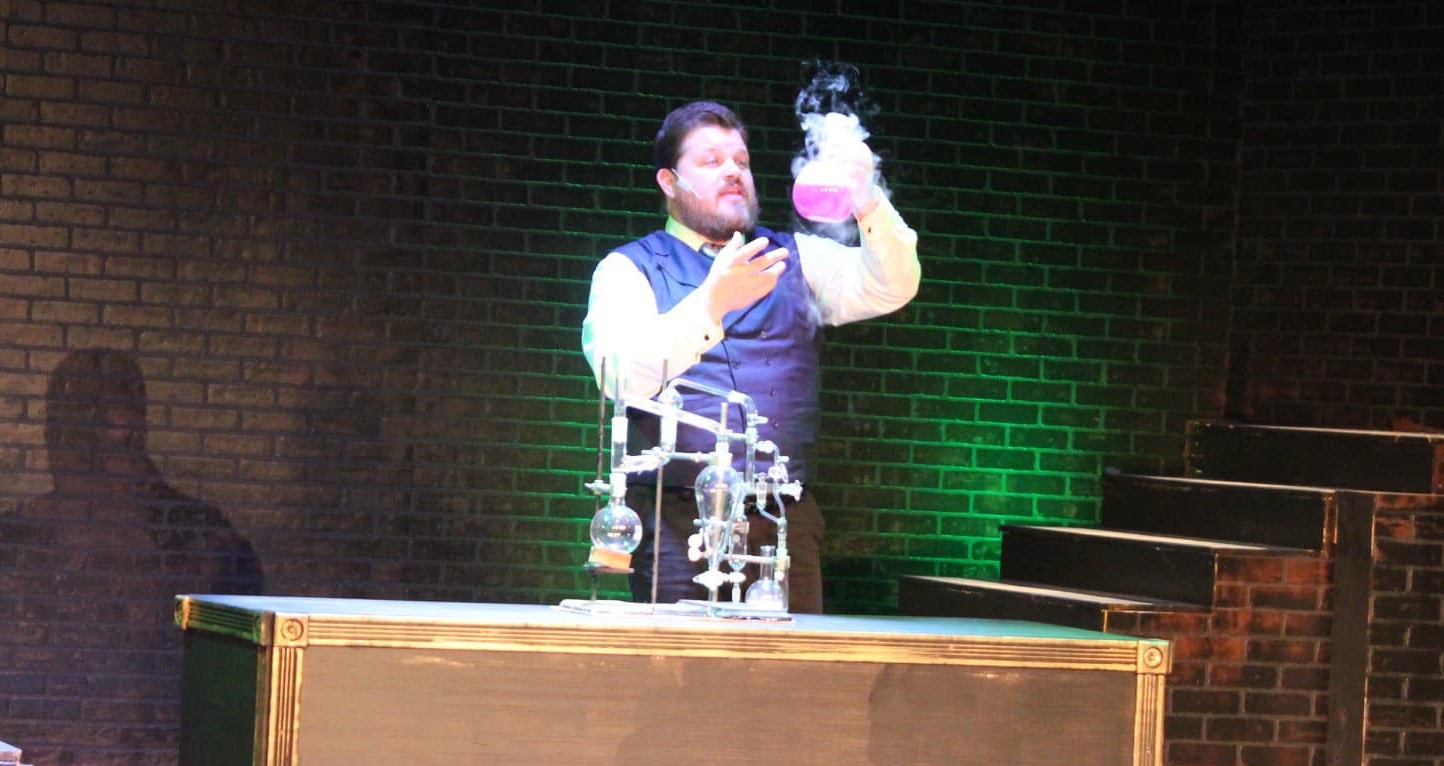 I just got finished portraying Sir Danvers Carew in Jekyll and Hyde: The Musical. I had never seen or read the show before, so I didn't know what to expect. It turns out that it is more of an opera than a musical. Most of the lines are sung, and the music is hauntingly beautiful. The cast was full of incredible singers, so the performances were remarkable. I got the opportunity to sing a duet with the young lady portraying my daughter Emma, who is engaged to be married to Dr. Jekyll. I also got to sing a lovely quartet with Emma, Dr. Jekyll, and John Utterson (Dr. Jekyll's attorney). The music was incredibly challenging, but with lots of help from my fellow actors, I managed to pull it off.
The superbly-talented director had developed some important imagery for the show. The cast is divided into "the rich" and "the poor." Dr. Jekyll is part of "the rich," but when he turns into Mr. Hyde, he is part of "the poor." The rich obviously wore much better clothes than the poor, but the director wanted something else to symbolize the divide between the two, so he used colors. The set was lit with green when the rich were being highlighted, and all the rich people had a splash of green on their costumes. The set was lit with red when the poor were being highlighted, and all the poor people had red in their costumes.
With this in mind, the director asked me if I could make a "smoking potion" that turns from green (representing Dr. Jekyll) to red (representing Mr. Hyde). I said, "no problem." Then he added that the actor portraying Jekyll and Hyde must be able to drink the potion. That turned out to be a challenge. However, drawing on my experience writing a chemistry book for homeschooled students, I came up with something that worked pretty well.
Continue reading "Another Special Effect Based on Chemistry"