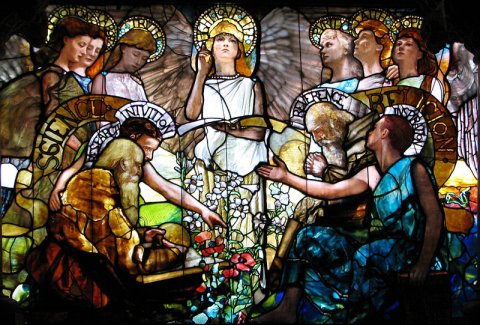 You hear it all the time. Science and Christianity are in conflict. For example, Dr. Thomas Henry Huxley once wrote:1
The science, the art, the jurisprudence, the chief political and social theories, of the modern world have grown out of Greece and Rome—not by favour of, but in the teeth of, the fundamental teachings of early Christianity, to which science, art, and any serious occupation with the things of this world were alike despicable.
and that was back in 1899. My favorite atheist, Dr. P.Z. Myers, says it more succinctly:
Christian faith is at odds with science
The problem, of course, is that such statements are demonstrably false. Indeed, as I have written before, historical scholarship has shown that modern science is a product of Christianity (see here and here).
I recently ran across an excellent essay by Dr. Michael Keas that makes this point very well. I strongly recommend that you read it in its entirety, but there are two quotes from it that I would like to highlight.
Continue reading "Christianity and Science – What History REALLY Tells Us"