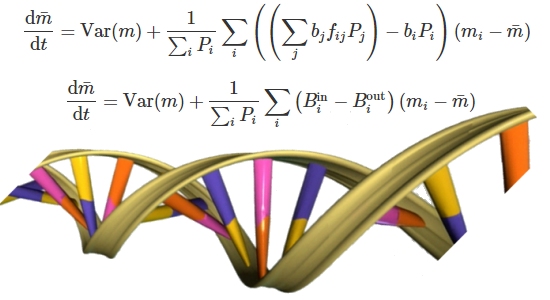 In 1930, Dr. Ronald Fisher (statistician and geneticist) wrote a book entitled, The Genetical Theory of Natural Selection. In that book, he produced a mathematical proof of what he called the "Fundamental Theorem of Natural Selection." Partly due to his difficult writing style and partly due to a feud in the literature with American geneticist Dr. Sewall Wright, his theorem was misunderstood for quite some time. In 1972, however, physical chemist Dr. George R. Price explained it in a detailed way and showed that it was mathematically correct.
What is the importance of the Theorem and what does it say? This quote from Essential Readings in Evolutionary Biology (by Francisco J. Ayala, John C. Avise, 2014) answers both of those questions:
…Fisher's formulation of the "fundamental theorem of natural selection," which would play a preeminent role in the future development of evolutionary genetics: "The rate of increase in fitness of any organism at any time is equal to its genetic variation in fitness at that time." (p. 73)
In other words, natural selection will cause an organism to increase in fitness as long as its population has variation in the genes associated with fitness. The more variation in those genes, the faster the organism will increase in fitness. As Drs. Ayala and Avise indicate, this theorem became very important in shaping the field of evolutionary genetics.
While Fisher's fundamental theorem is still quite correct, it is limited. In particular, it doesn't take the effect of mutations into account. However, there is a corollary attached to the theorem: Since mutations should increase the genetic variation in a population, mutations should lead to a faster rate of fitness increase. While that corollary was important in shaping Neo-Darwinism, a recent paper published in the Journal of Mathematical Biology has shown that it is false when even mildly realistic conditions are considered.